We're almost done!  Well ok, maybe not, but a completed building feels so much closer now that the framing is underway. Concrete and steel were a good start, but now we're really beginning to see the spaces take shape.
Our lumber drop occurred the afternoon of our concrete pour. And by drop I mean dropped. The stack of lumber you see in the photo below is being unceremoniously dumped on the ground. No crane necessary. The truck basically tilts back and drives out from under it.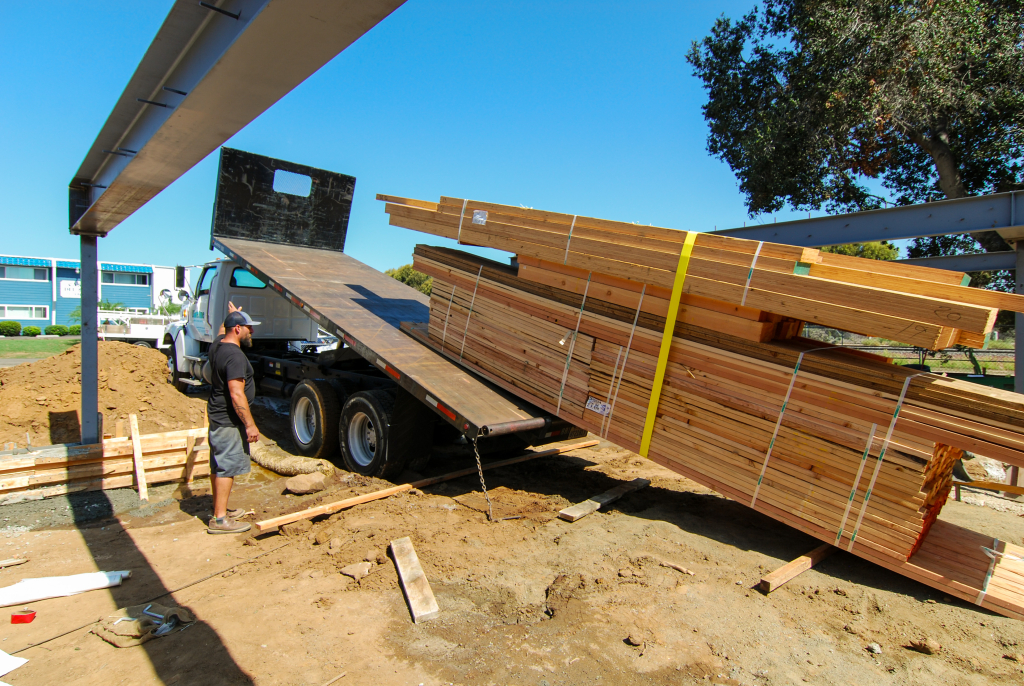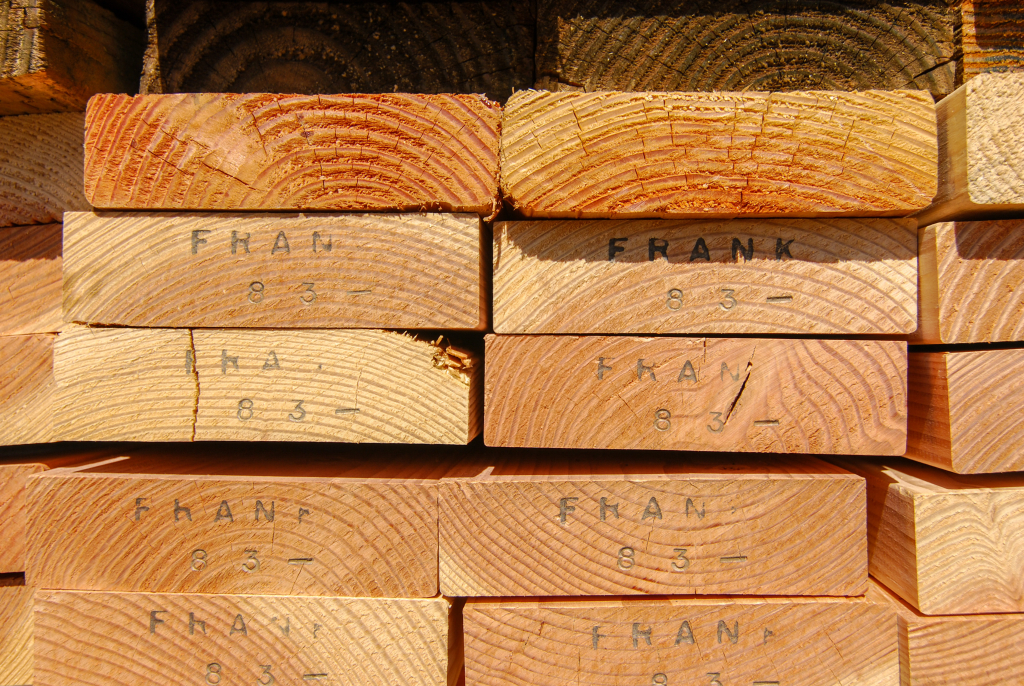 Here's the first floor walls going in.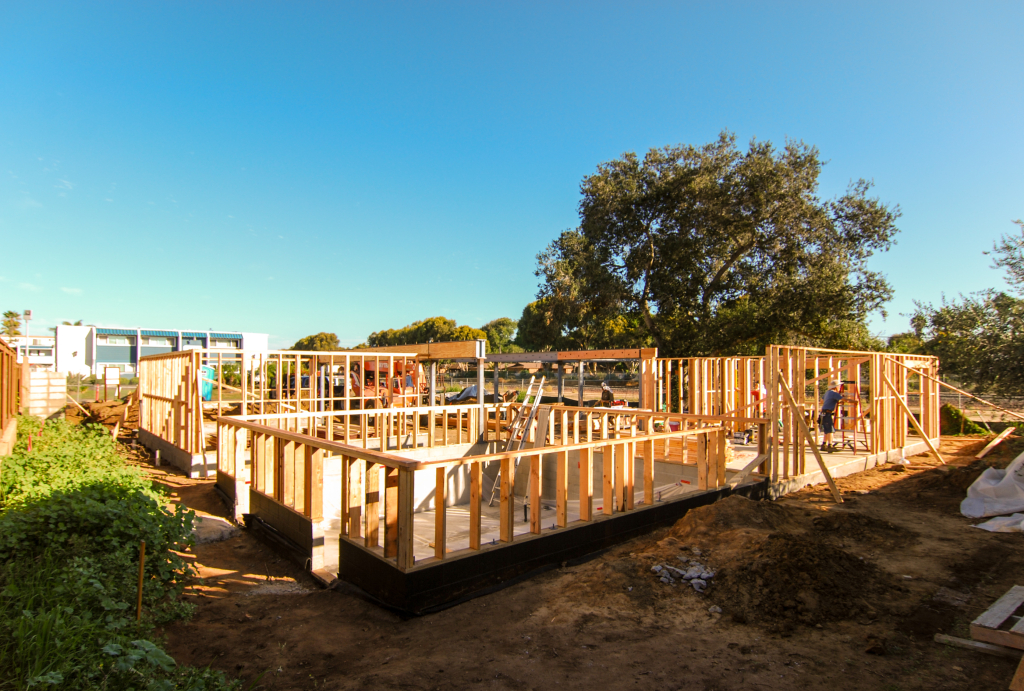 Floors joists and sheathing going on next.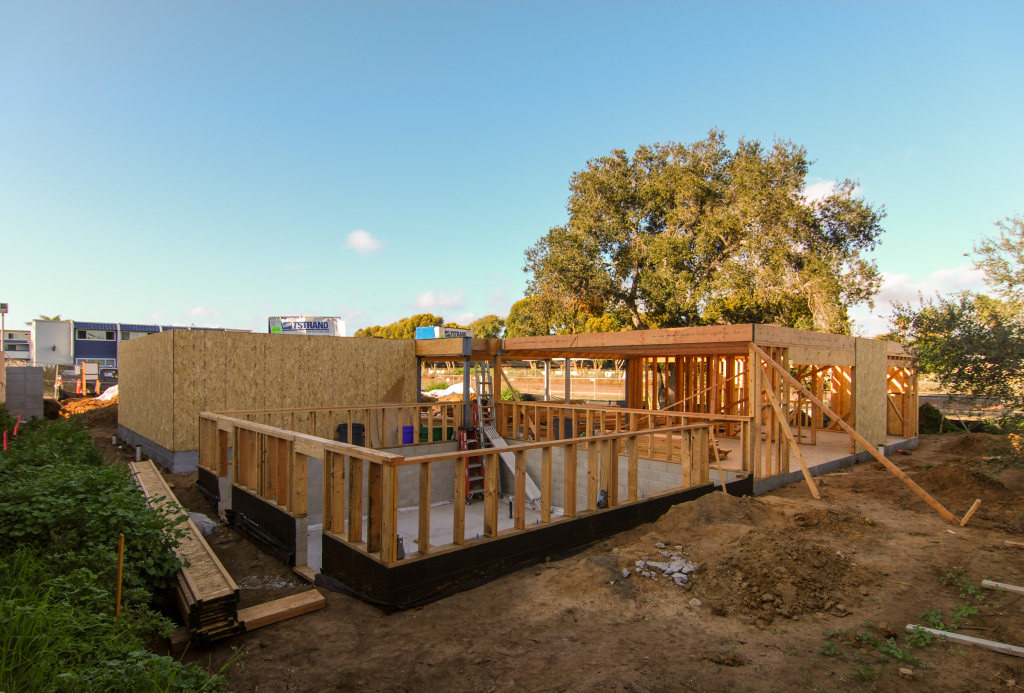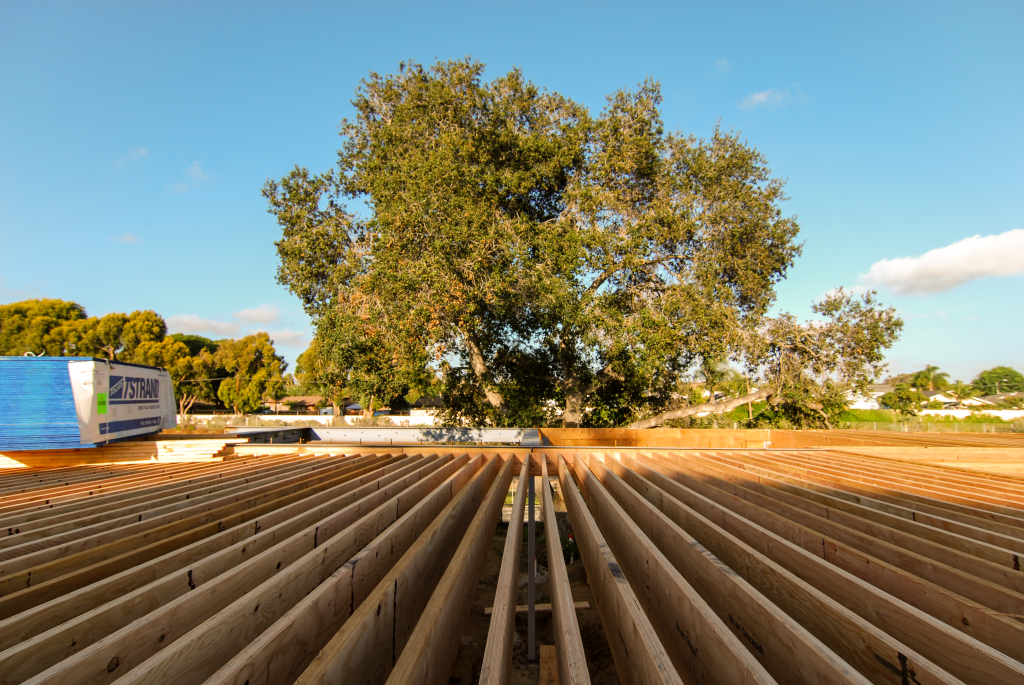 The photo above is looking at the common deck and units A and B beyond.  And yes, the joists in the foreground have been placed very close together; 8″ on center to be exact. Aside from being an awesome place to hang out, the common deck also serves as the sole exit route for our three rental units which means the live load is very high. Live load is the theoretical weight that is placed on the deck from people and other movable objects such as furniture, potted plants, a bbq and whatever else we might stick on the deck. This system was the most efficient and cost effective solution we were able to come up with and still meet code.
Here's the lay of the land with the deck level framing complete, taken about a week ago.

Now that the deck level is closed in you can get a pretty good sense of the space at the parking level below. It's just a parking lot, but I'm pleased with how light and airy it manages to feel with two sides almost completely open. The ground, while anything but level at this point, is pretty close to where the finish grade of the concrete parking surface will be.
Deck level wall framing is now underway. I'm currently making final adjustments to a few of our non-bearing interior walls as we continue to dial in the kitchen casework design. The guys will be back at it Monday morning which means we need to make some final decisions this weekend. Check out the on-site mock up in the photo below.