Our kitchen and bathroom casework is all from IKEA. We found it to be the best option for a clean, modern aesthetic at a reasonable price point. There is a fair amount of flexibility in terms of configuration. The fact that it comes flat-packed gave us the ability to assemble and install ourselves, an additional cost savings.
DELIVERY
We took advantage of the (once or twice, I'm not sure anymore) annual kitchen sale for an additional 10% off. Delivery of the entire package cost a paltry $109, a price that is well worth it given the amount of material we had coming our way. Additionally, this means that it became IKEA's responsibility if anything was missing.
Here's the truck. Nearly everything in it is ours.
And here's what a 543 piece delivery looks prior to install. There's a bit of flooring boxes mixed in there as well, but still quite a pile.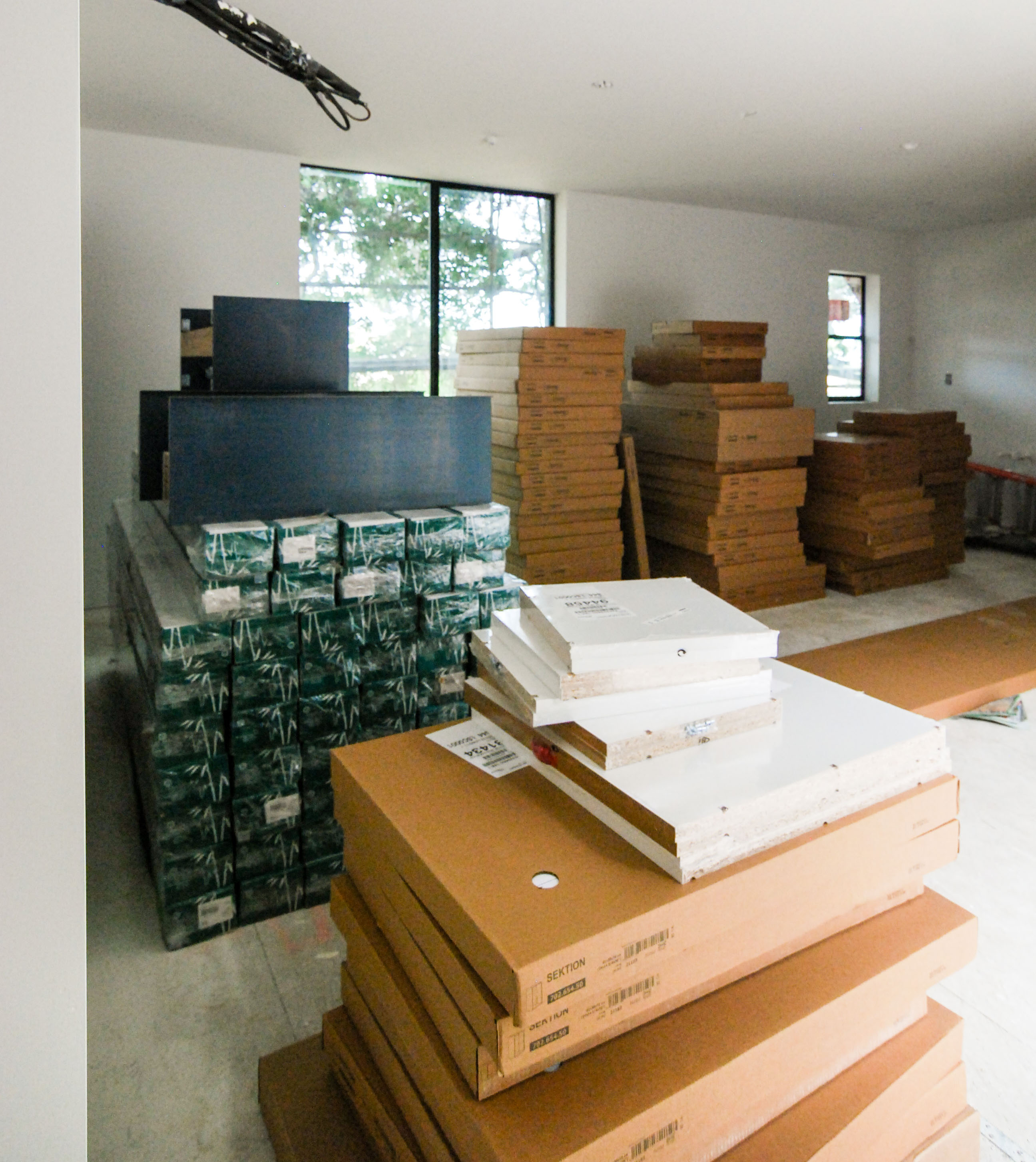 Install
Here's Bob after some assembly and sorting.

This is the look of a man owning it. Those stacks of boxes don't stand a chance.  Tyler, stop taking pictures, there's work to do!
The install process is definitely a two-person job. Here's a few process shots including a sequence of Bob and I installing boxes and prepping for countertop install in our kitchen.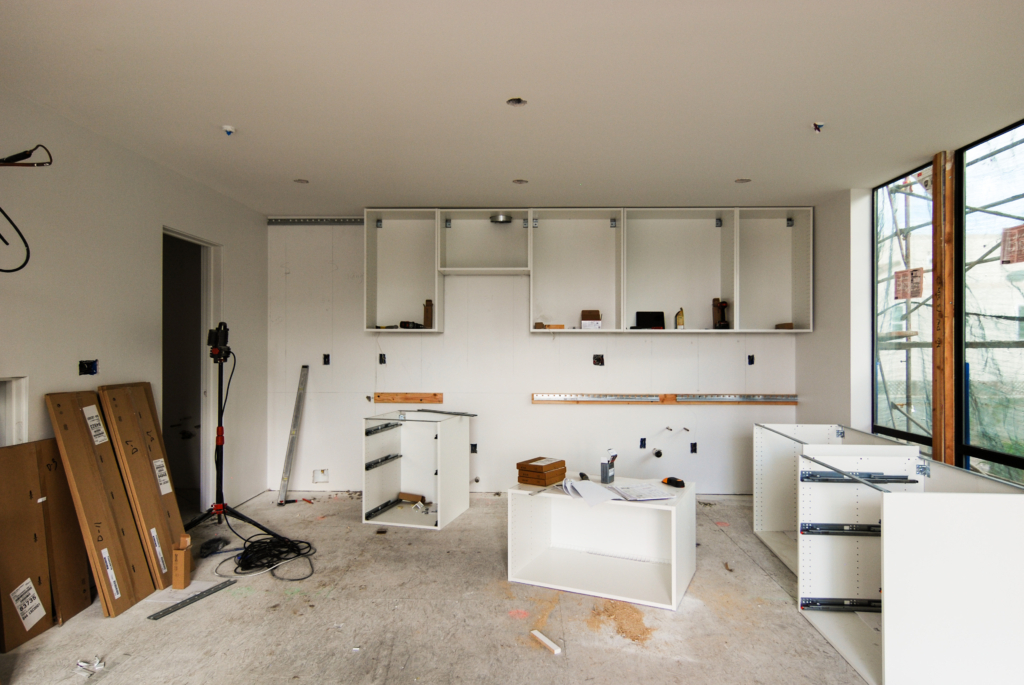 Here's some finished shots of the kitchens in Units A, B, and C, complete with pulls and appliances. At the moment our unit's kitchen is under plastic as the final coat of paint goes on. Our appliance package from Whirlpool: full size fridge, dishwasher, gas range and combination microwave-hood.
Bath Vanities
We went with vanity cabinets with an integral sink-counter surface. First step is assembly of the box and drawers.
In the push to complete work I don't think I got any shots of the install, so the end result will have to do.
Simple. Clean. Lot's of storage. Really happy with how these turned out.
Laundry
Last, but certainly not least, each of our units is equipped with its own full-size washer/dryer suite by LG. This was a must-have feature for our home and since the cost and space requirements of individual machines is equal or less than a common laundry room we opted to give each unit its own machines. That and it's super nice to have. No more rolls of quarters, walking outside to get your clothes or having to write your name on your laundry soap container. So nice.