Interior finishes are nearing completion! We've still got some touch up work to do, but all of our floor finishes are complete, shower wall tile is complete and we are 95% complete on all kitchen and bath backsplashes. This is a huge step towards the project feeling like a home. A good indication of this is the workers on site have transitioned to socks or booties for all ongoing interior work.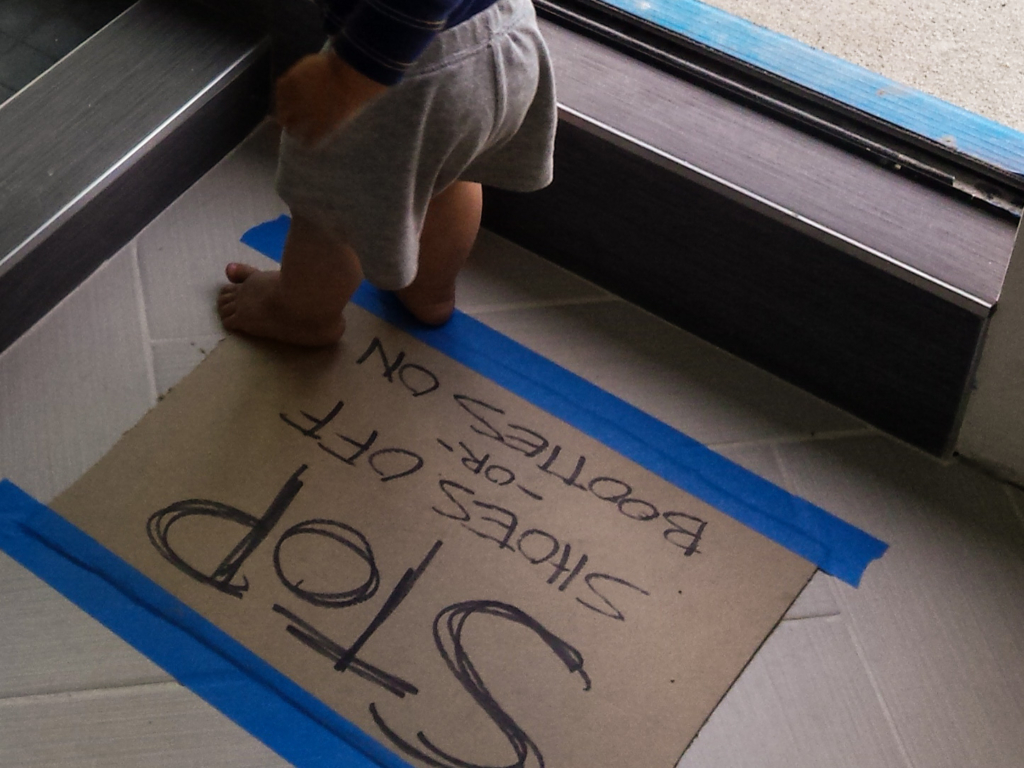 Before we go any further, a preface statement in regards to our flooring choices:
There will be no carpet in our home of any of the three other apartments.
Carpet is gross.
OK, maybe not at first. In fact, I just recently walked through a just-completed custom home built by a contractor I know from work. I'll admit, it was a very pleasant experience walking around in socks on the plush floor cover. But here's the thing, under normal living conditions, carpet quickly becomes a thoroughly disgusting mess. Rug Doctor all you want, but I remain unconvinced that this does anything except clean the surface while at the same time pushing the majority of the nastiness down into the base and pad. Gross.
Wood Flooring
The main body of all the living spaces received an engineered hardwood flooring. First step was a bit of prep work on the floors where they were out of plane due to minor settling or warping of the sub-floor. Some self-leveling concrete does the trick.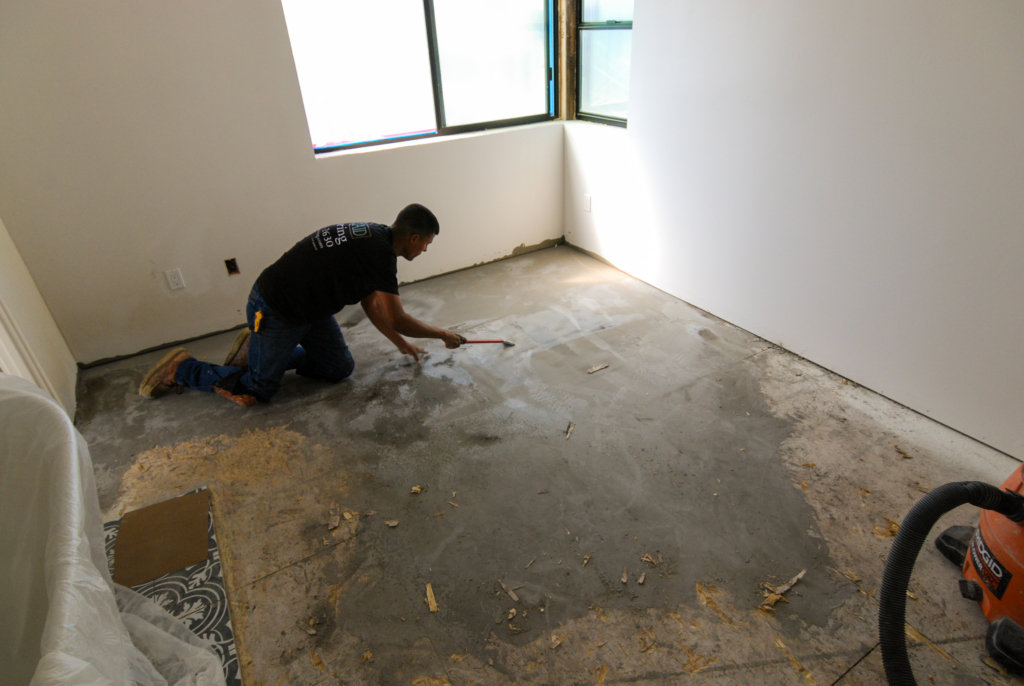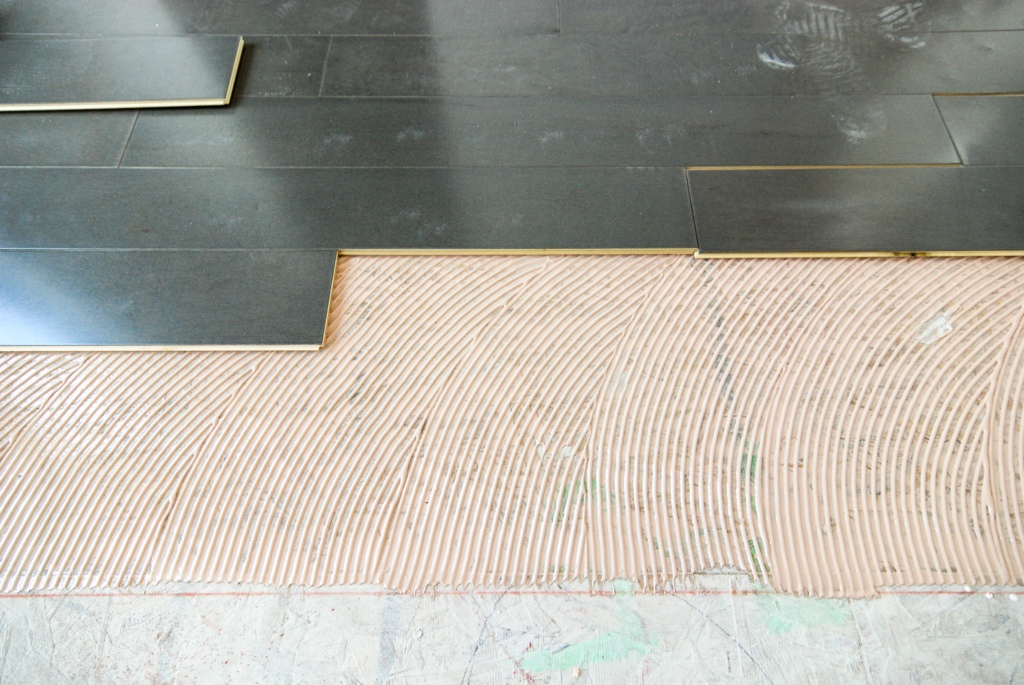 We went with a glue-down installation.  I find a glue-down just feels more solid and is much less likely to click or squeak over time.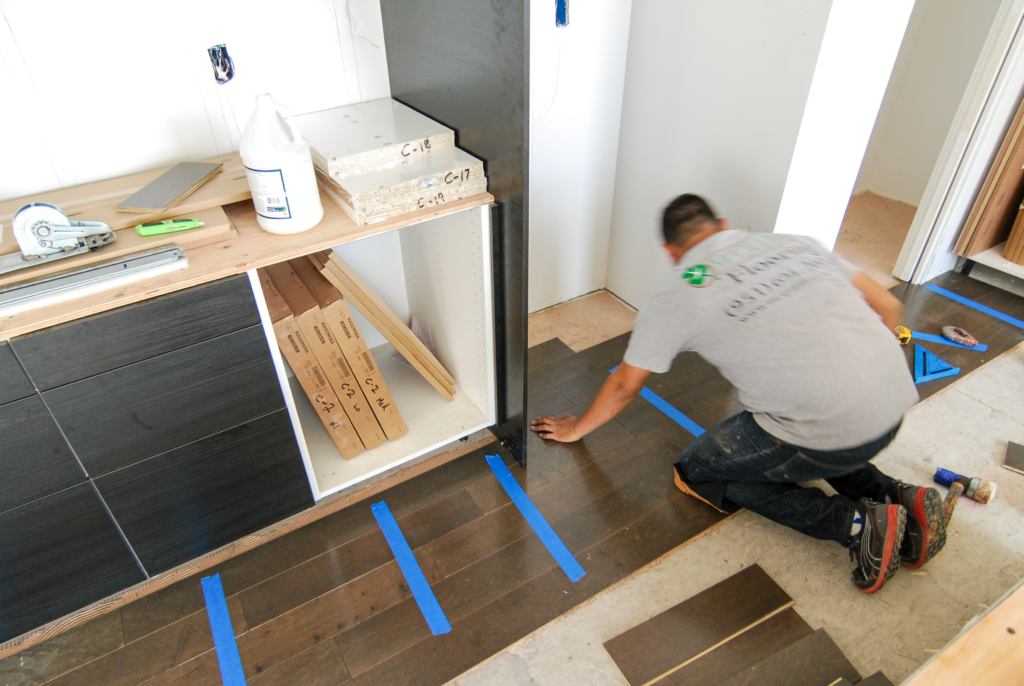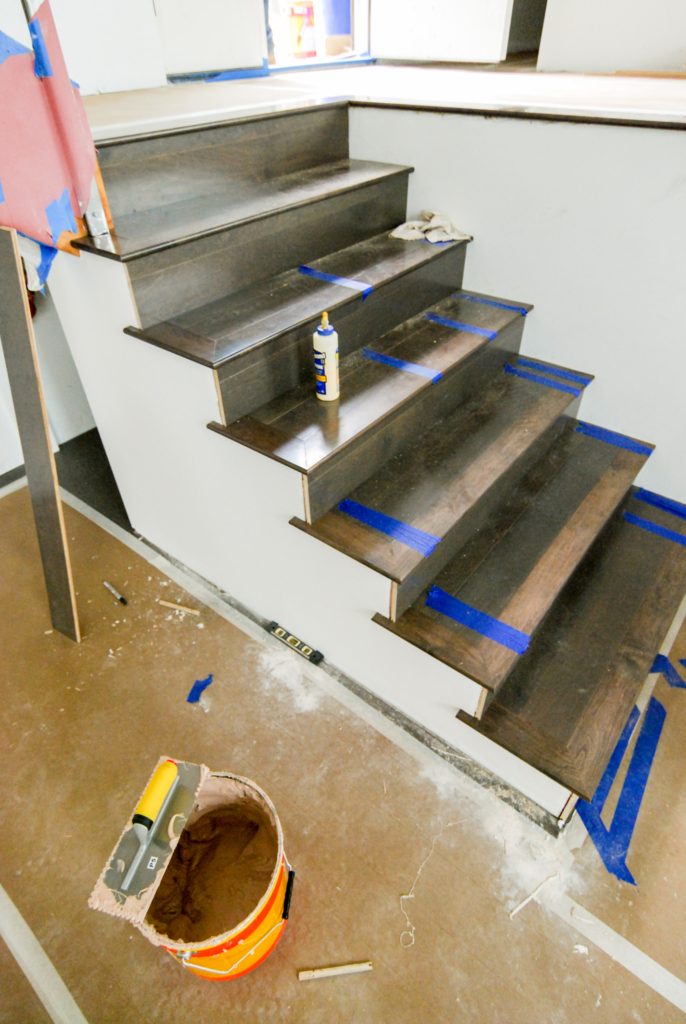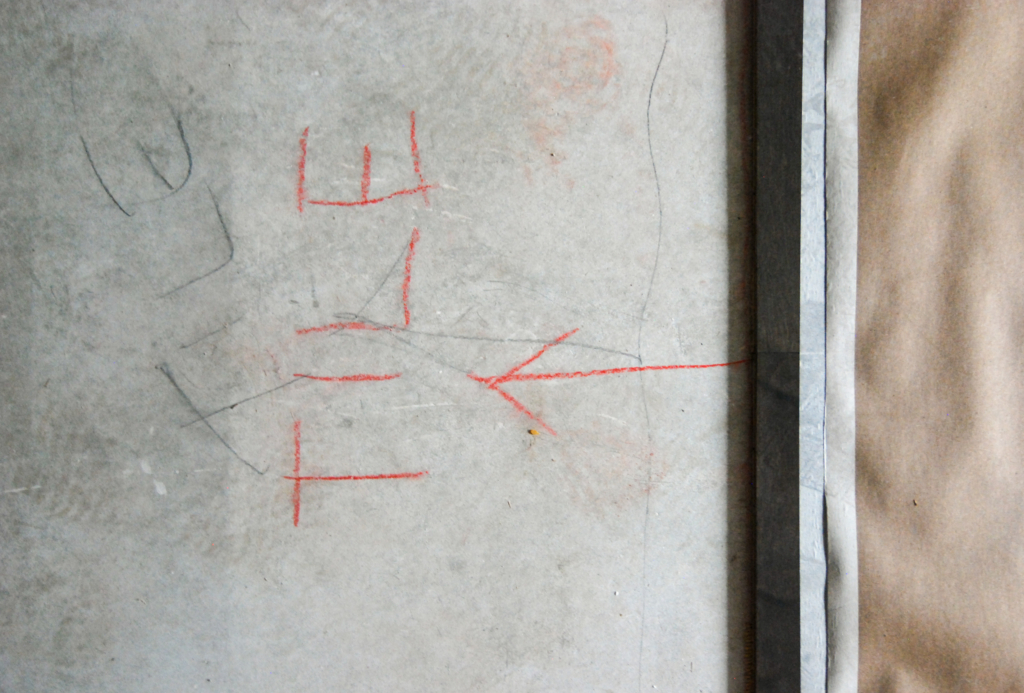 The interior stays relatively clean during the install process. The chopping block outside is a different matter.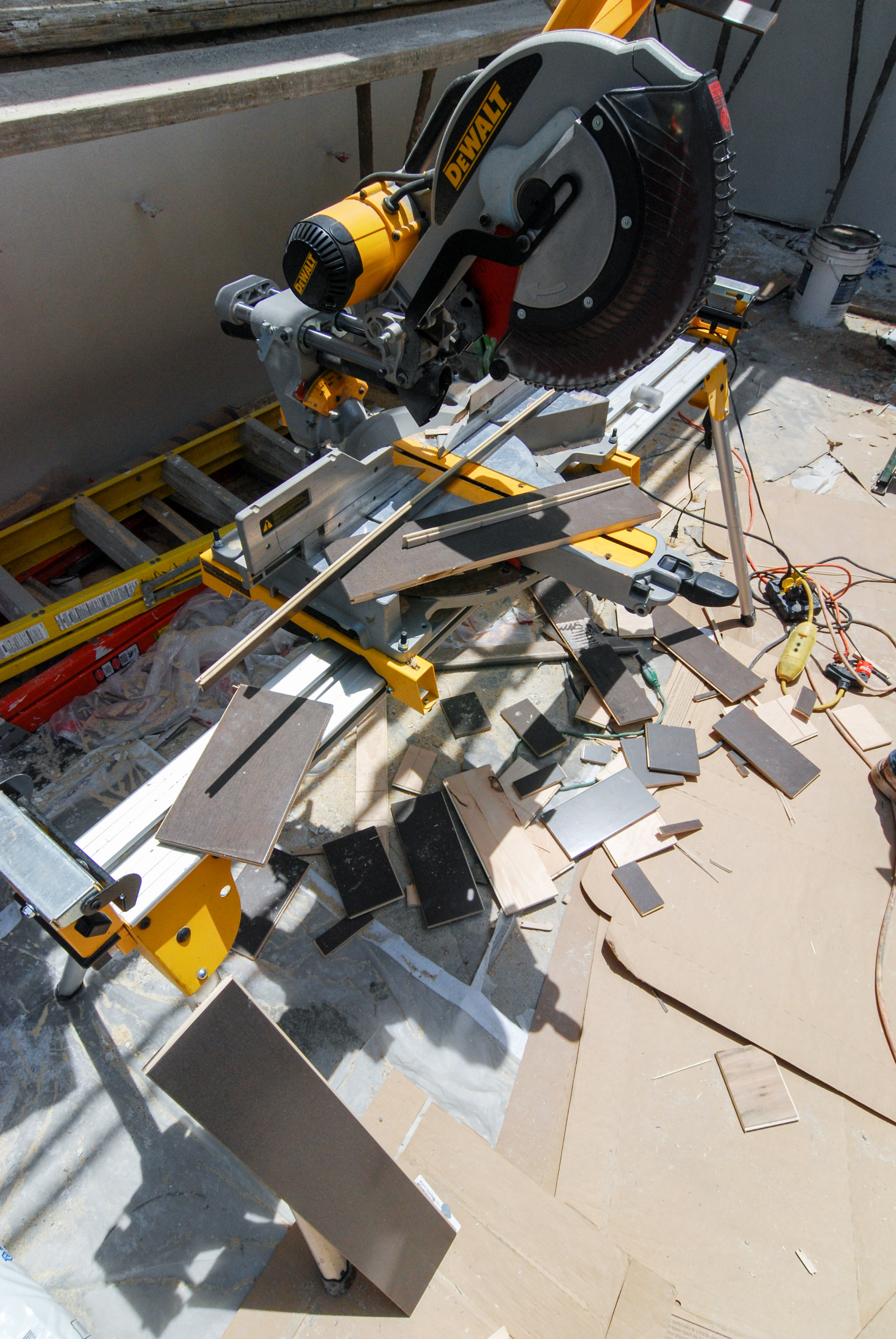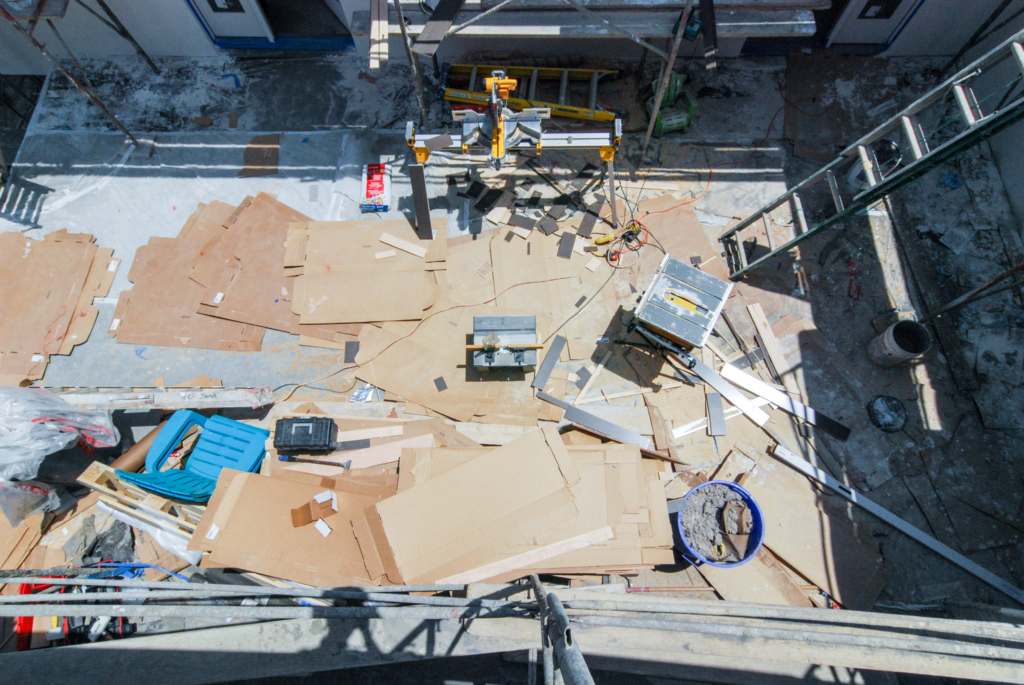 A bit dusty, but looking pretty good!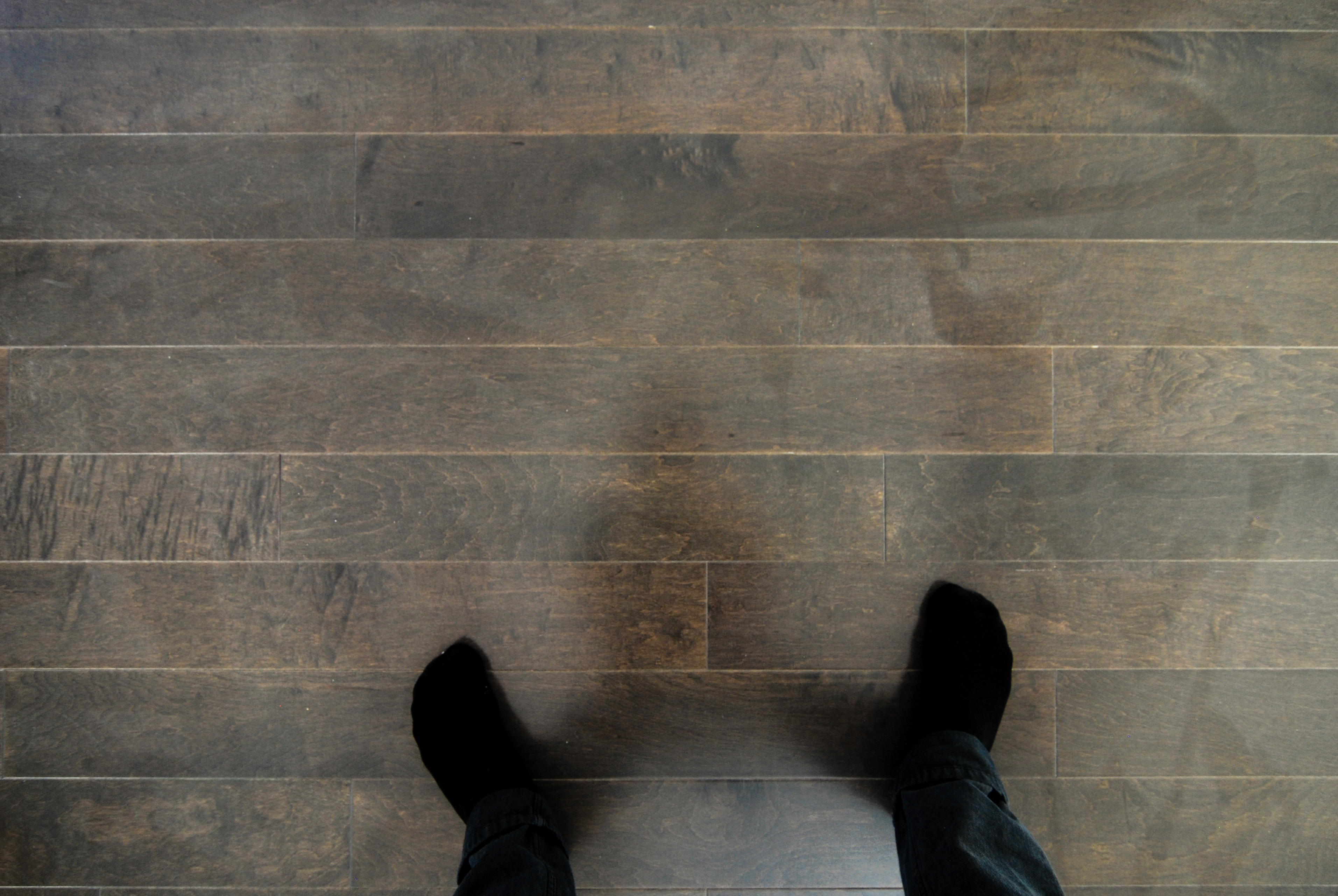 Tile Work
Bob, my Dad, laid a LOT of tile on this project. I can't tell you how many times I would come by the lot at the end of the day to this scene.
It's 5 or 6pm. Everyone else has gone home. But there's Bob, cutting tile on the deck.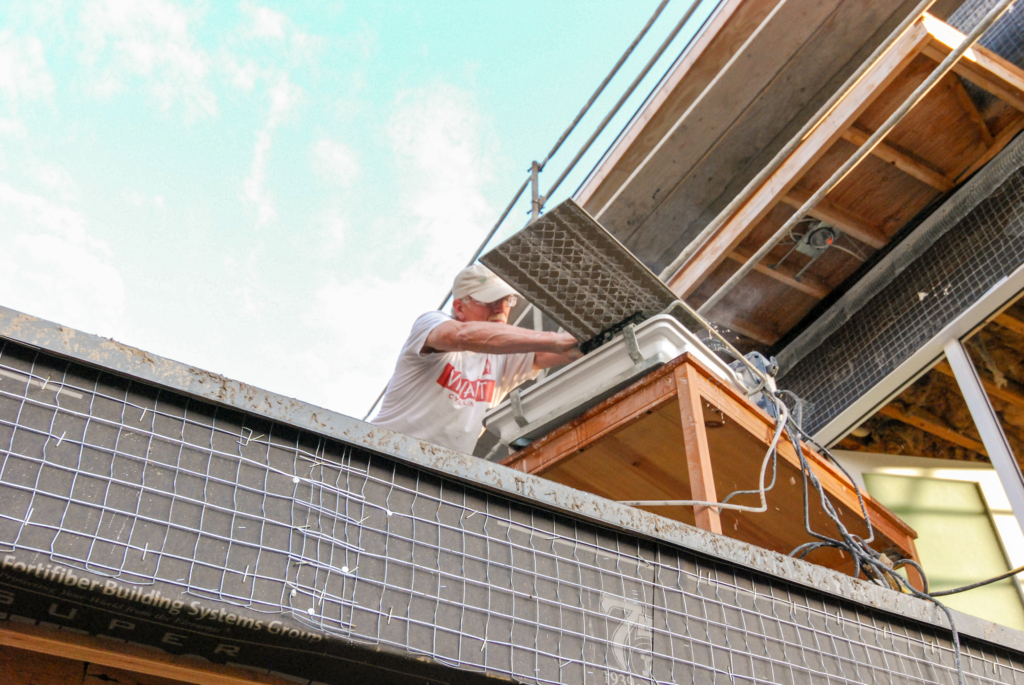 Here's a series of shots showing the progression of work at the shower/tub walls: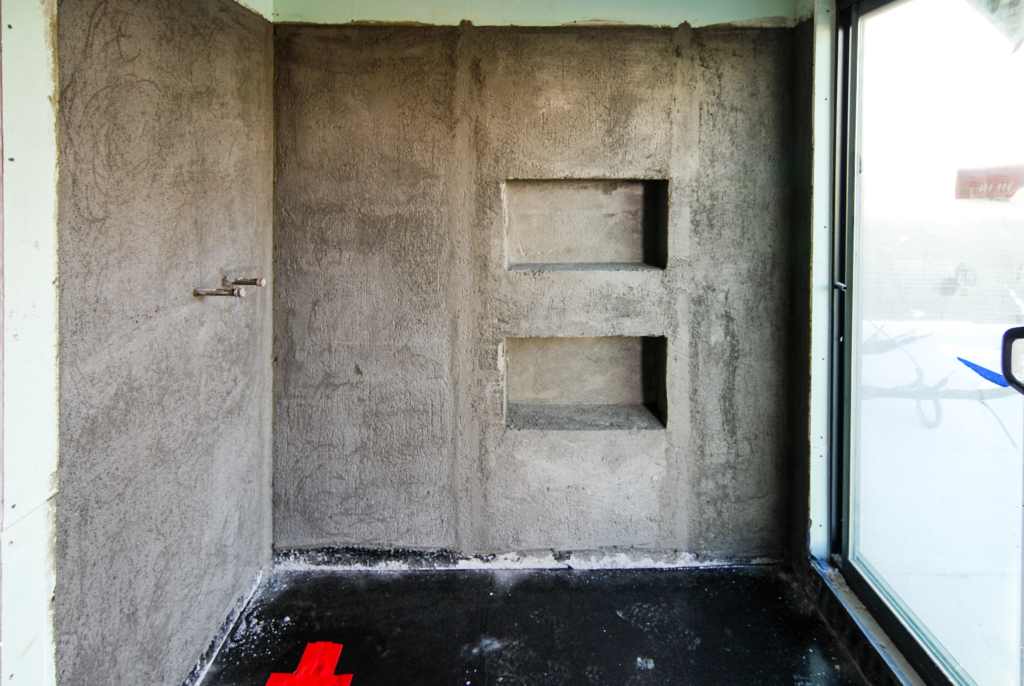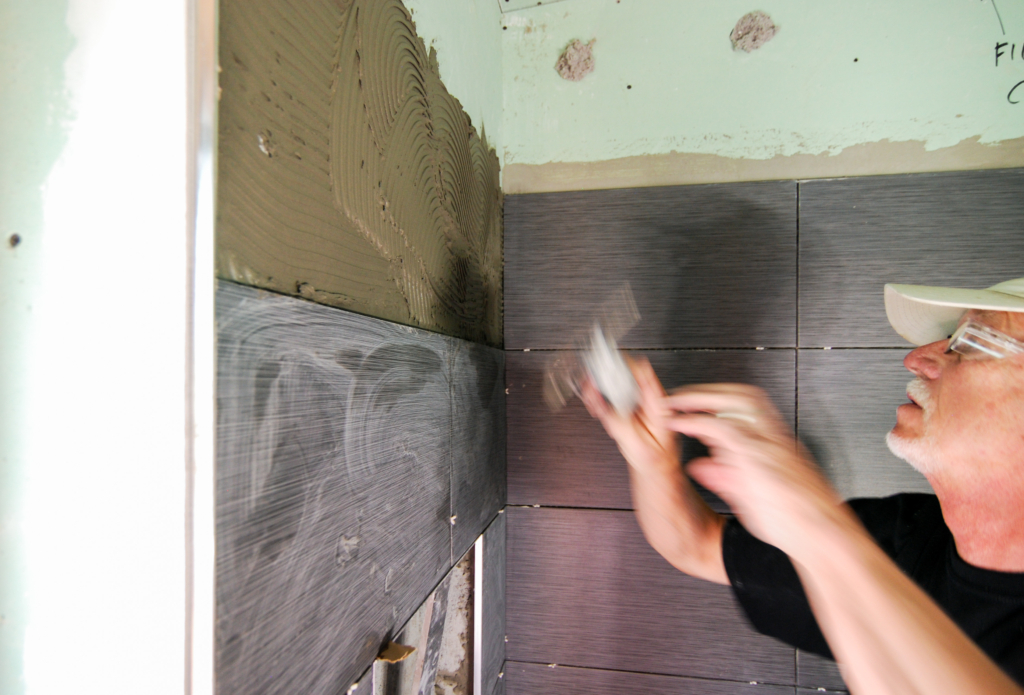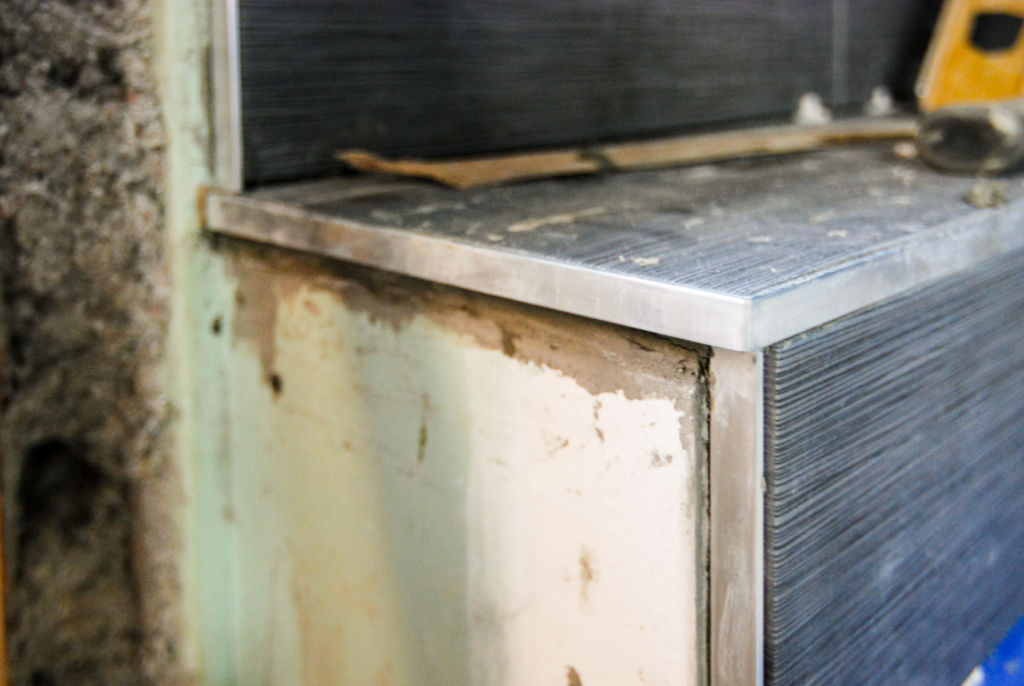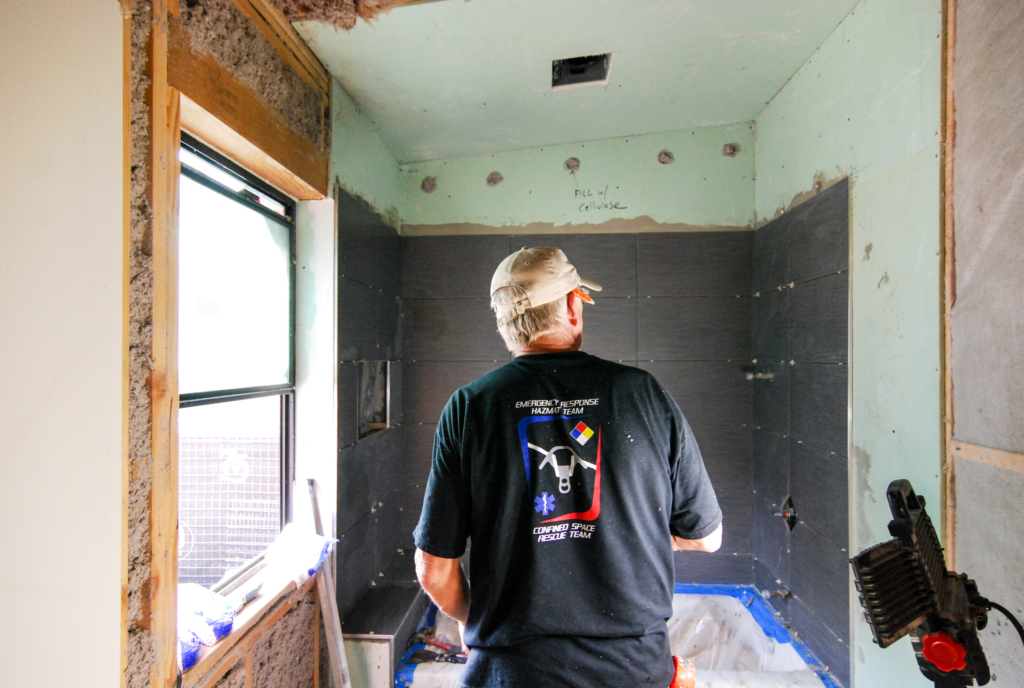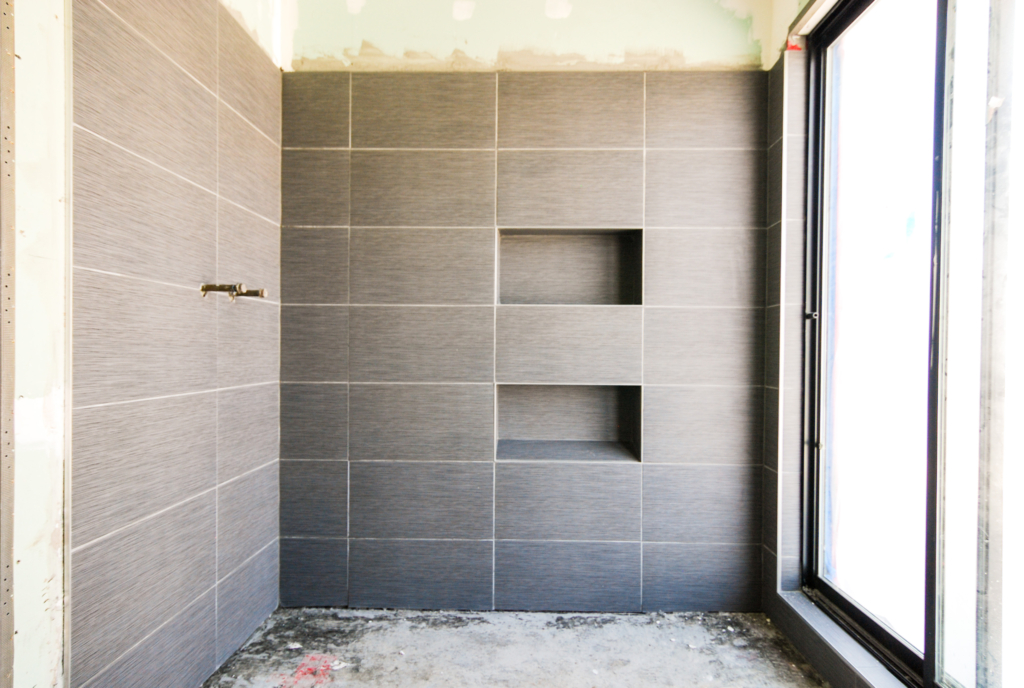 looking good! note the "beauty step" at the bottom niche. The bottom tile is sloped out for for comfortable leg shaving.
Here's some shots of the floor install at the bathrooms along with a few misc accent walls: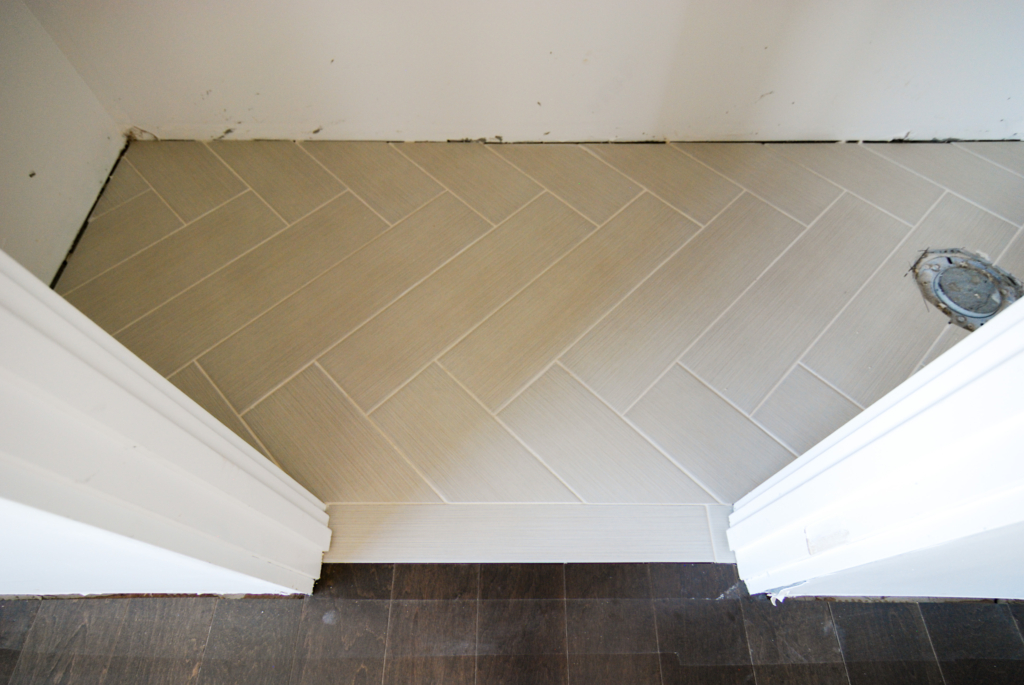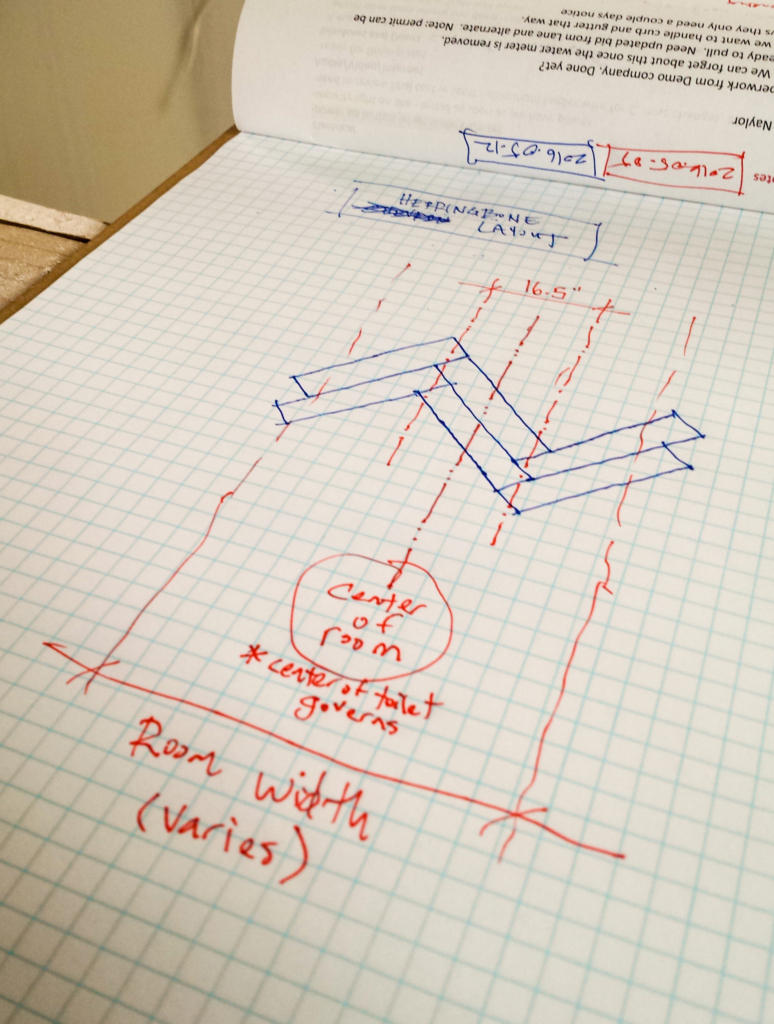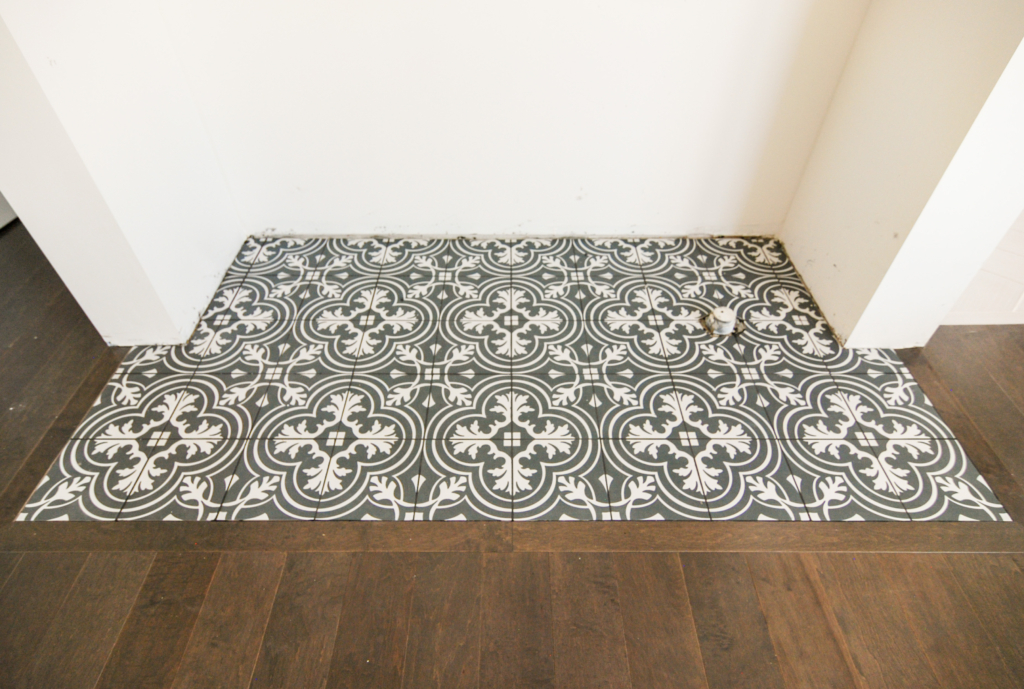 We got fancy and installed radiant heating at the basement kids' bath. The thinking behind this relatively accessible luxury is that the half-basement will naturally be a bit chilly in the winter and we had already passed on any dedicated heating at the adjacent playroom/stairwell. Our children's toes will thank us. Or at least they should.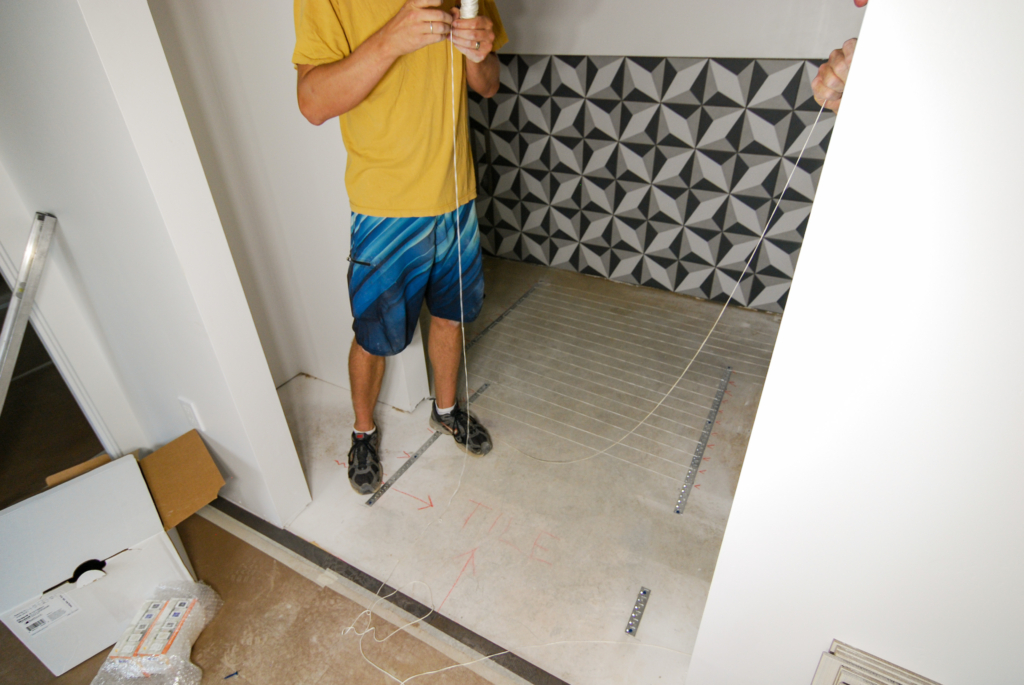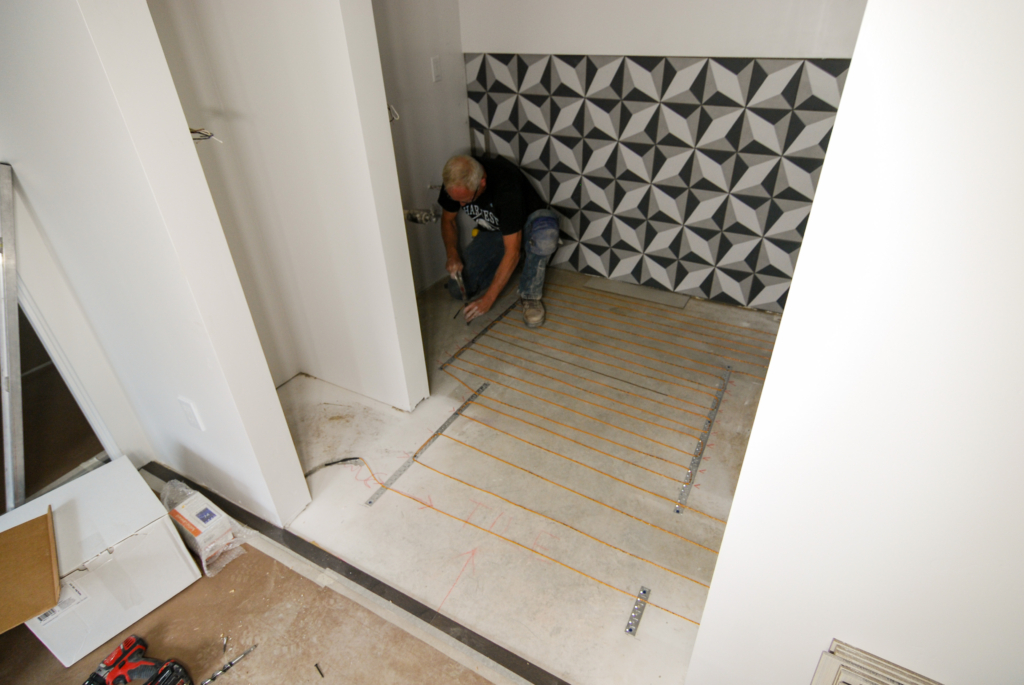 Lastly, here's a series from work on the kitchen and bath backsplashes: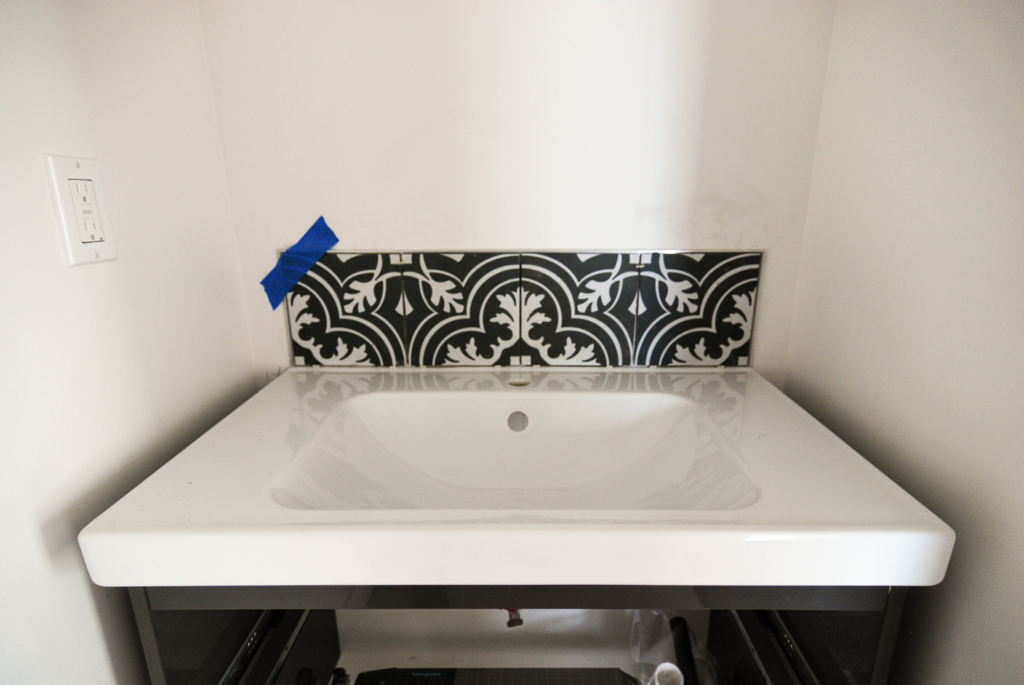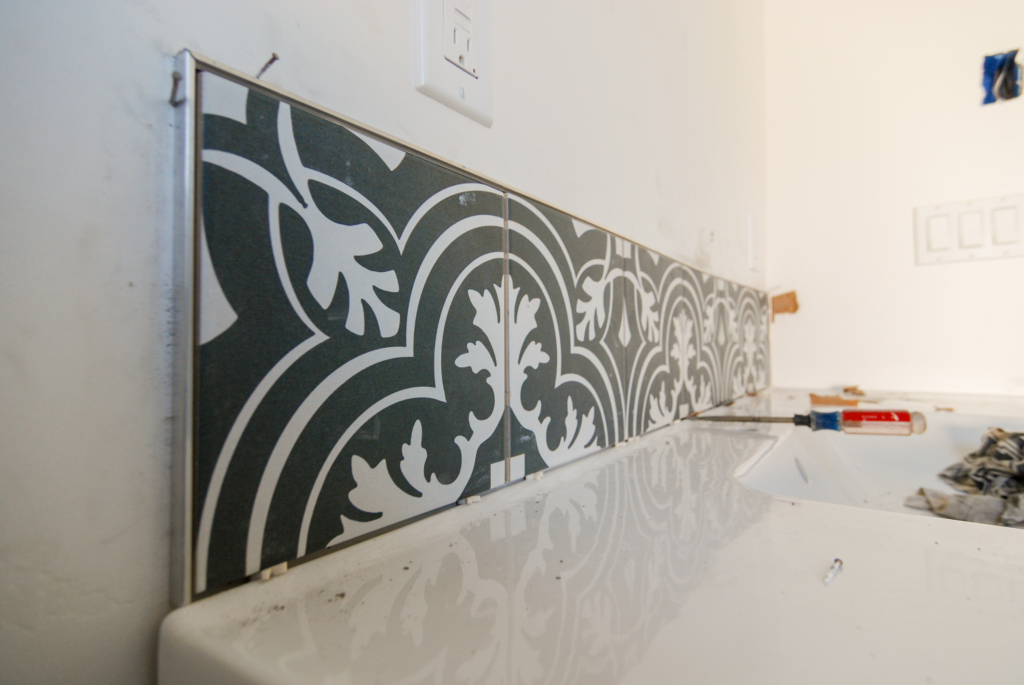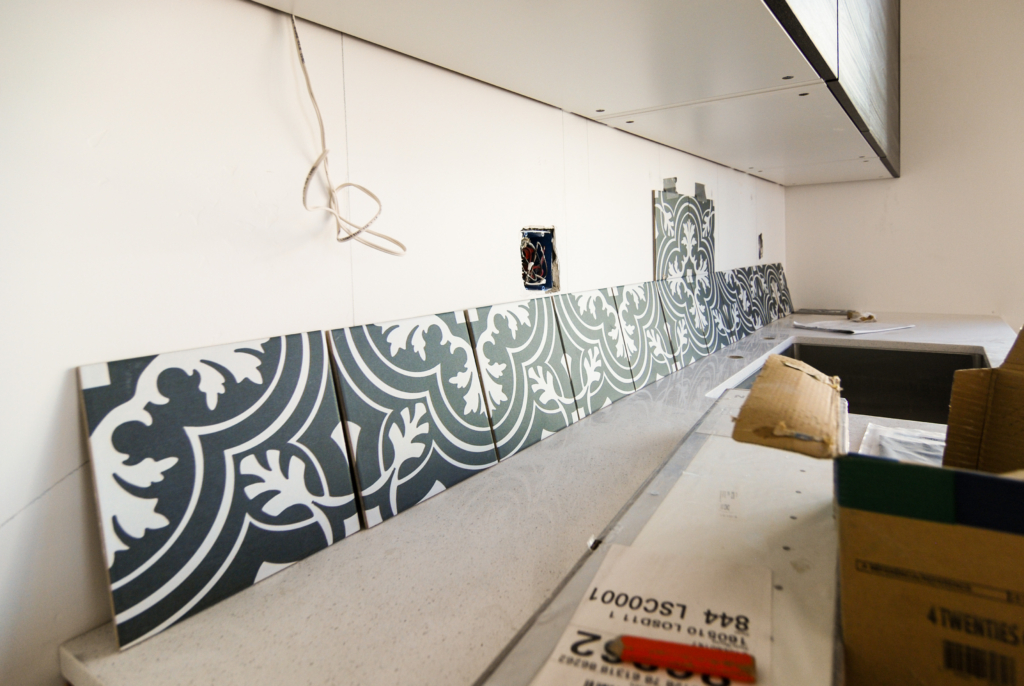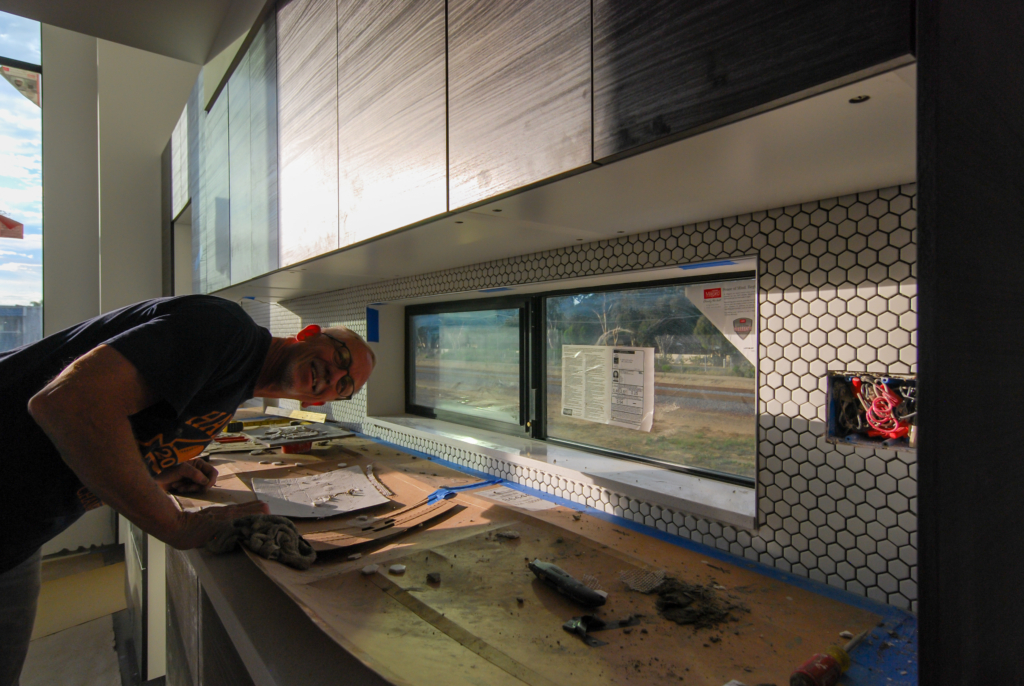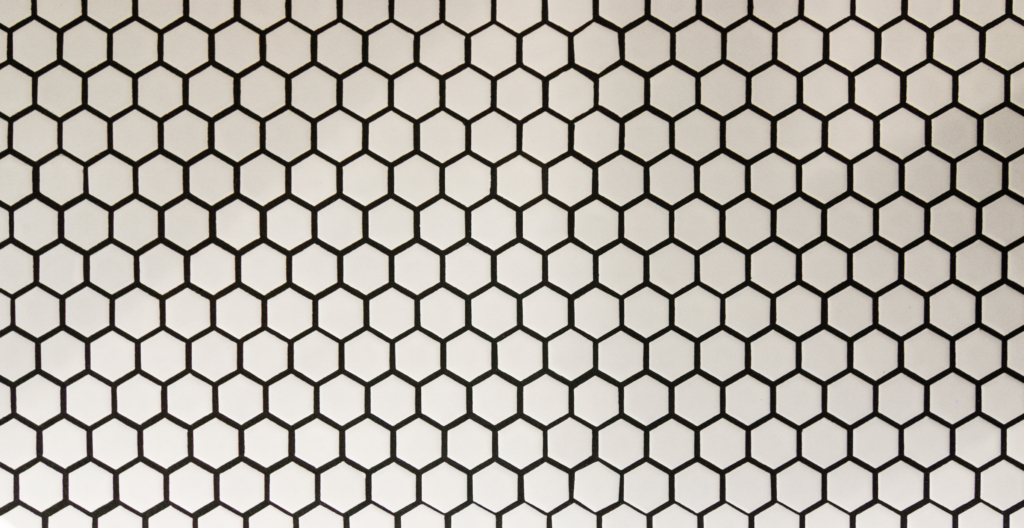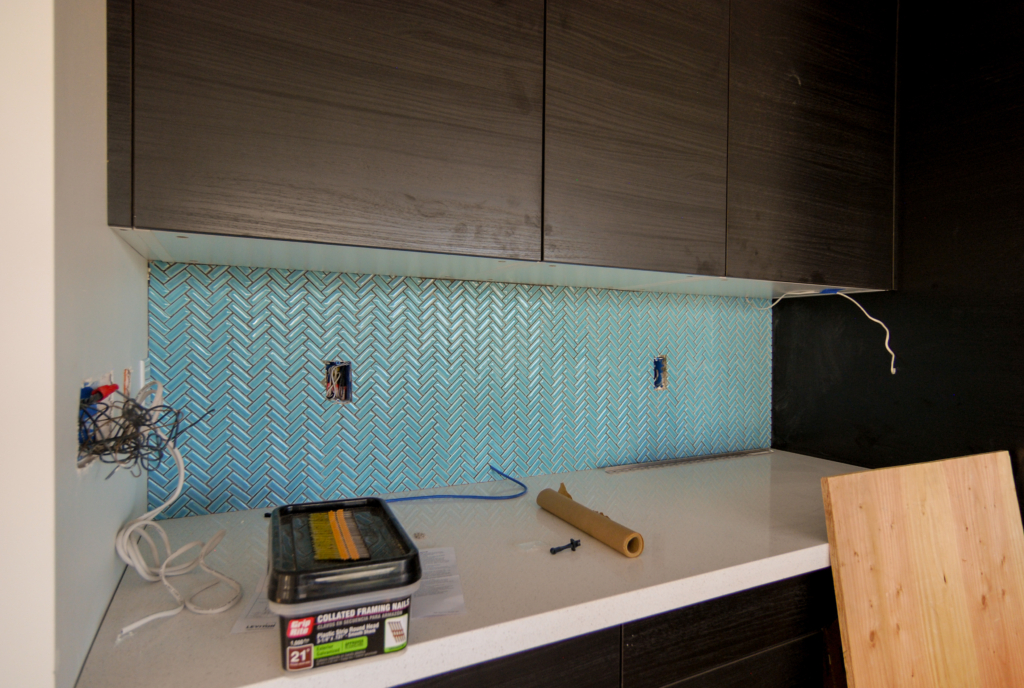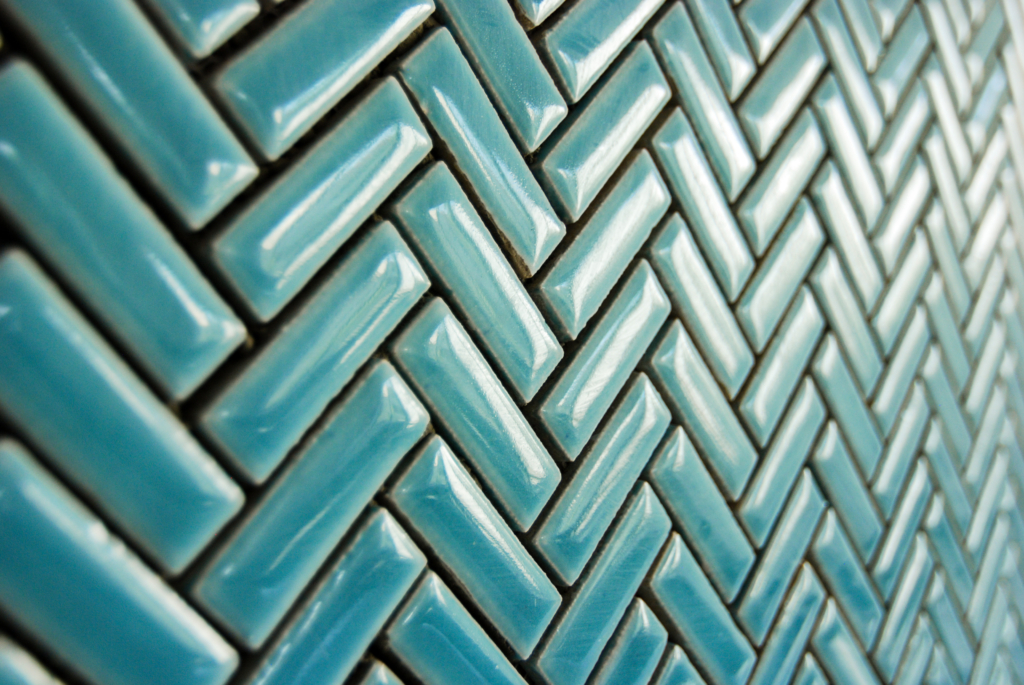 That's it for now. More on the interior casework in the next post.