Today we're looking at the waterproofing and finish materials for our decks and roofs. Neither of these are particularly glamorous in our project, but anytime you've got a horizontal surface than needs to shed water you better take a little care to get the detailing and specifications right.
Deck Coating
In contrast to the open plank system common to backyards across America, all of our raised decks are waterproof. This is due to either their location over conditioned space, i.e. somebody's bedroom, or as part of an occupancy separation between the common deck area and the carport below.  The product we are using is ALX by Westcoat. It has proven to be a cost effective, durable solution and it offers a wide variety of color and finish options.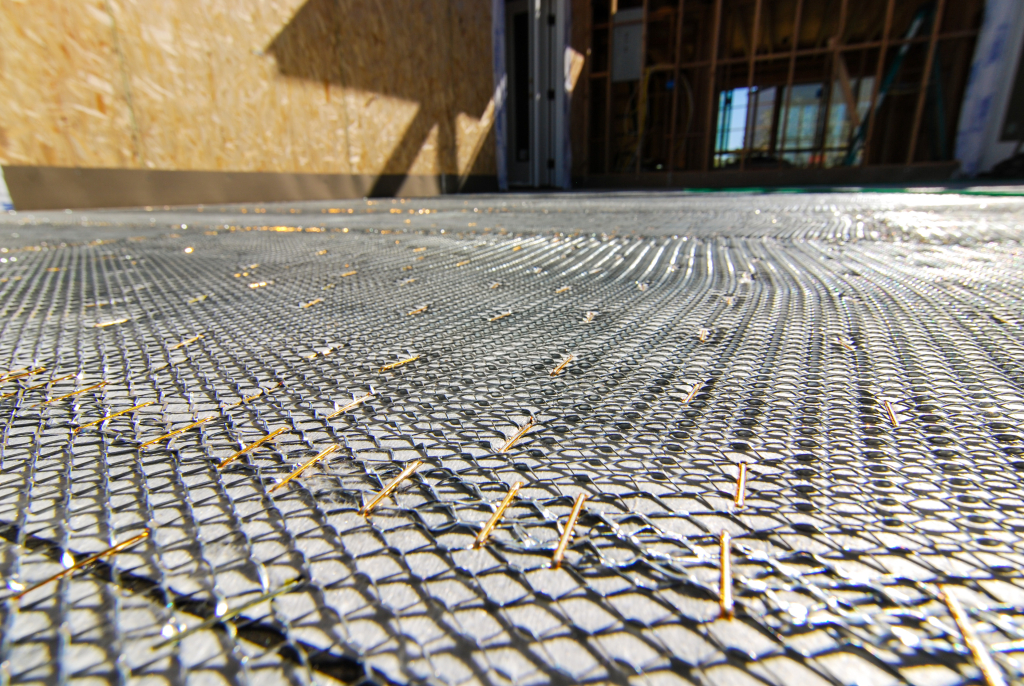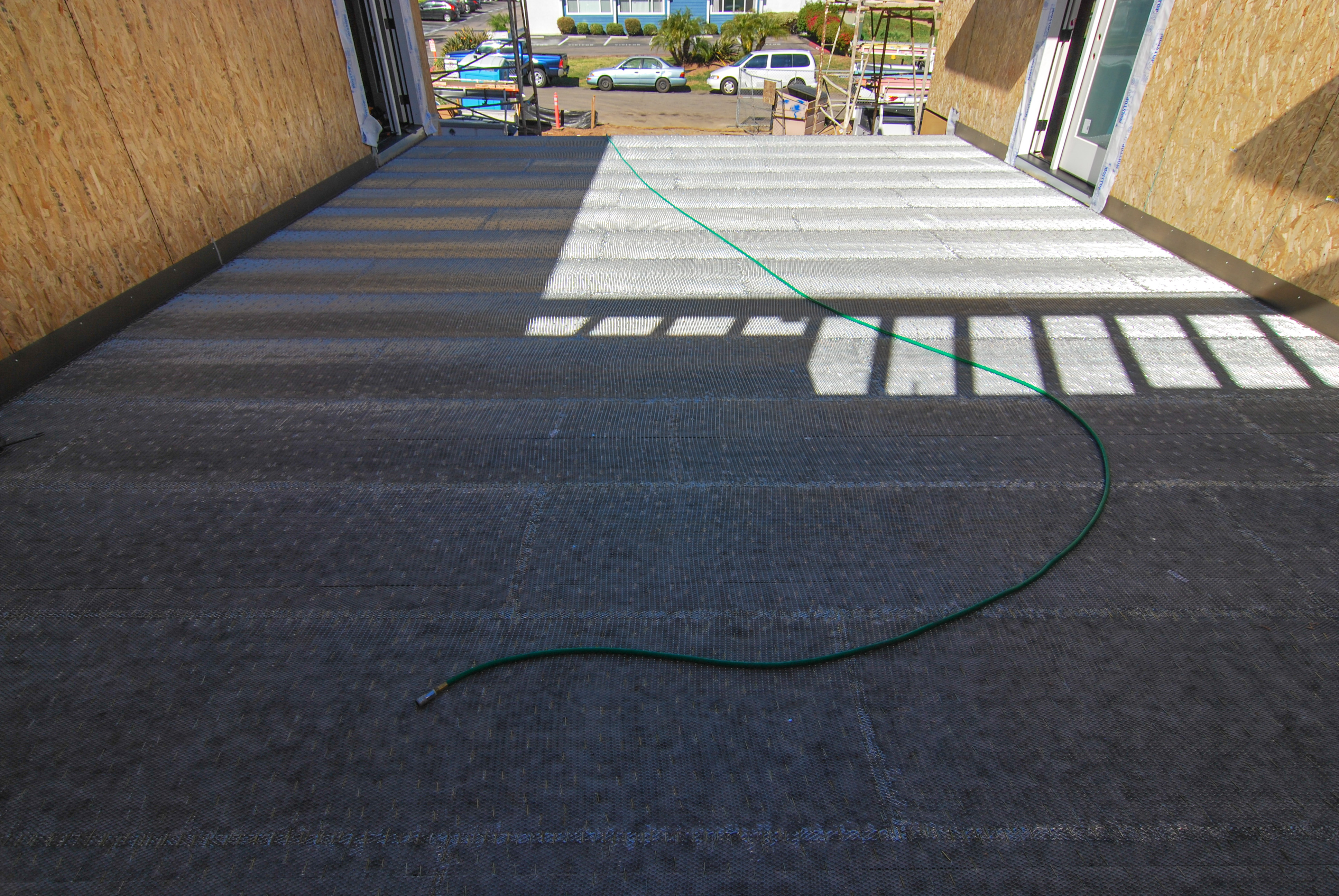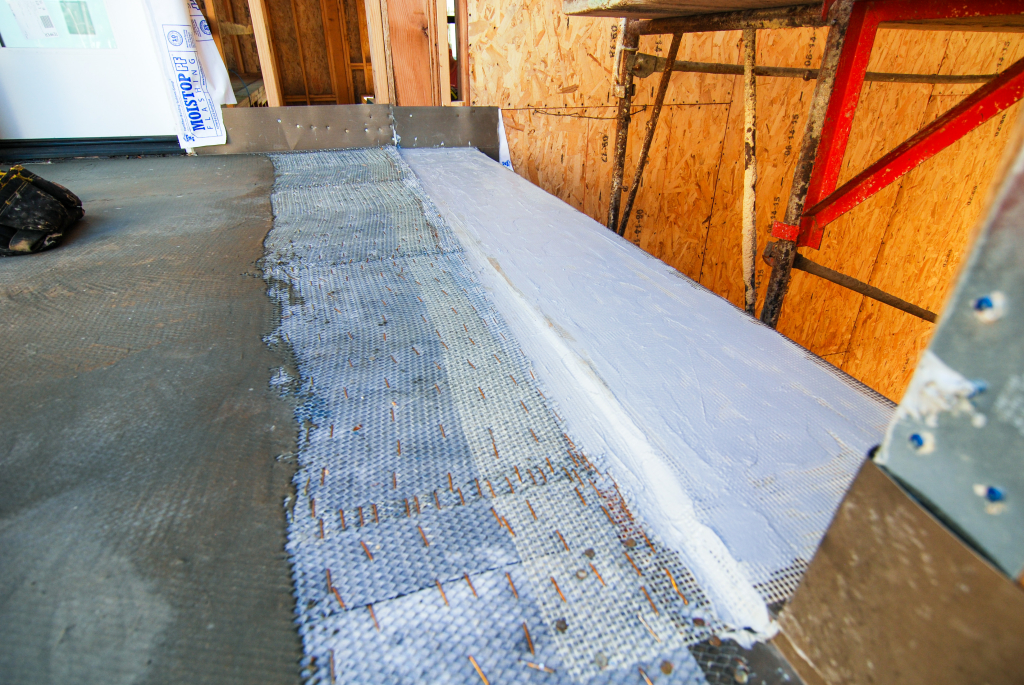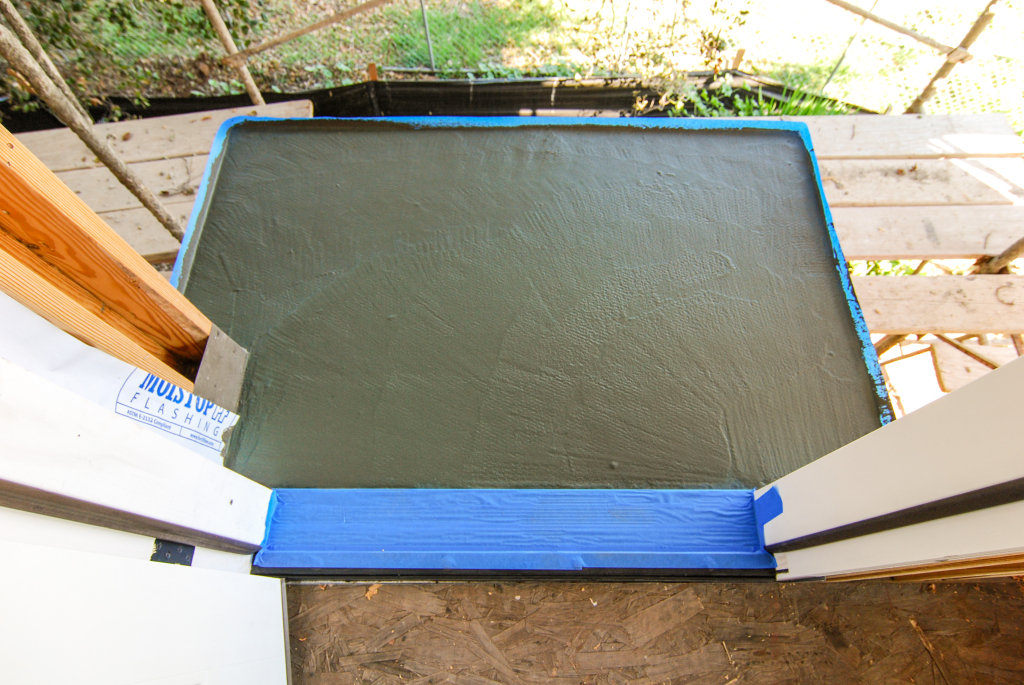 Step 4 will be the color coat.  Final color is yet to be determined, but it will likely be a neutral gray. Since the color coat is not applied until near the end of the project we've got a bit of time to finalize that decision.
Asphalt Shingles
We have two applications for asphalt shingles: the flat roof on the south side at the second story and the two gable roofs which run over the east and west wings at the third story. The flat roof is a torch-down rolled shingle. It's pretty much the least expensive roof you can put down, but since we went with 2-layers we will still get a 20 year warranty out of it. Since it's seldom seen, the most cost-effective option was deemed the best option.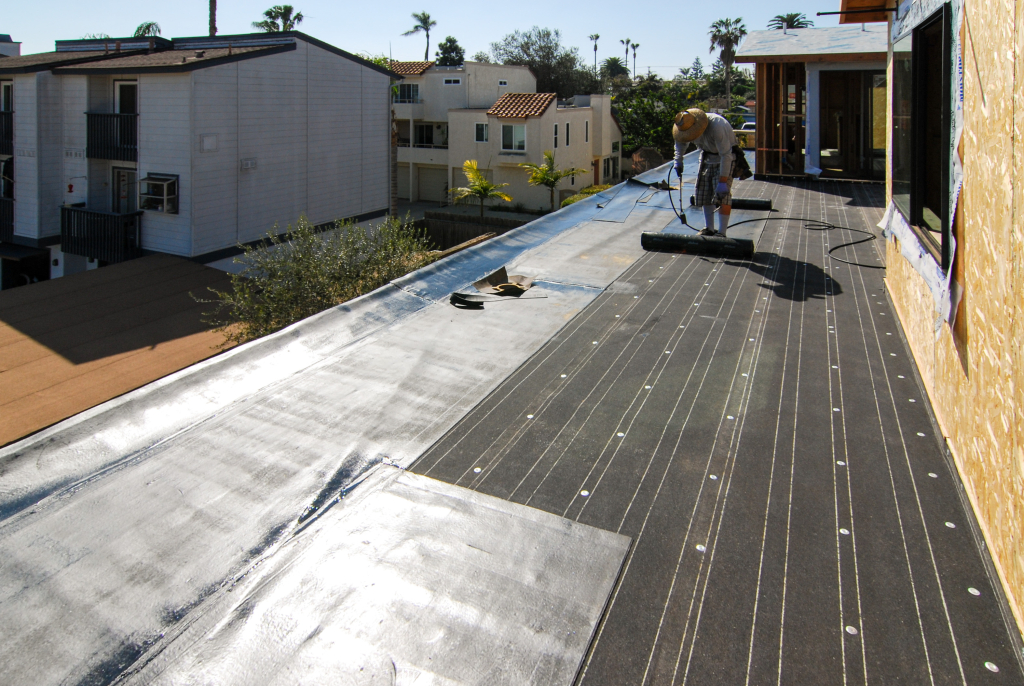 The gable roofs are first covered with an underlayment. As you can see from the photos below this was actually done quite a while ago in order to provide a dried-in space for the trades to work.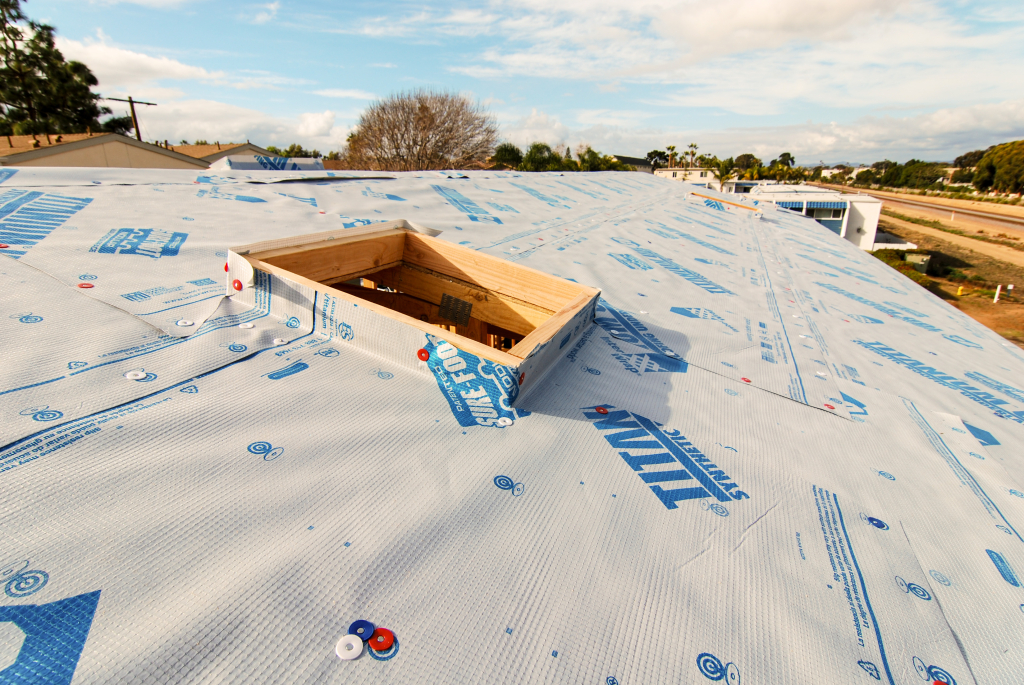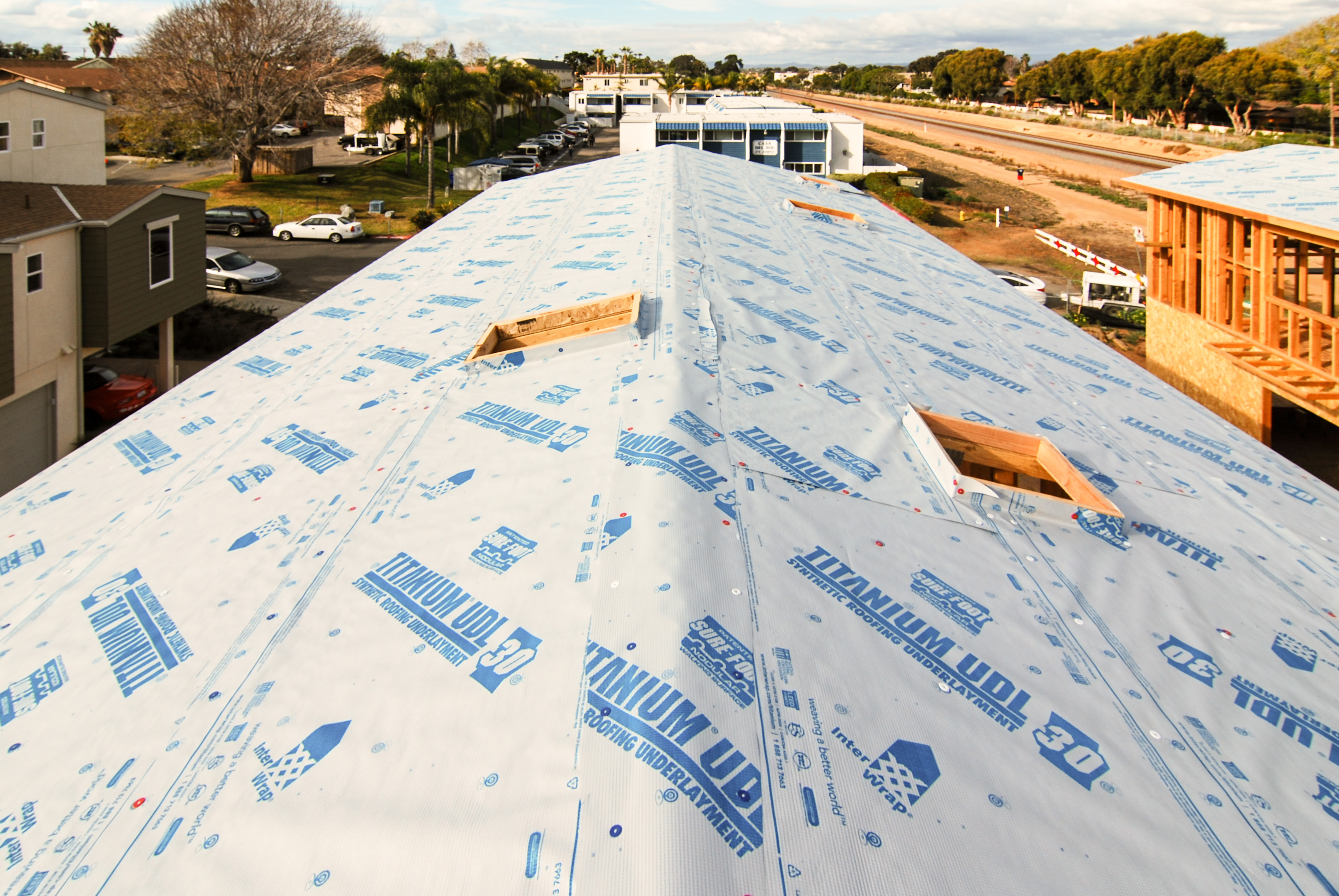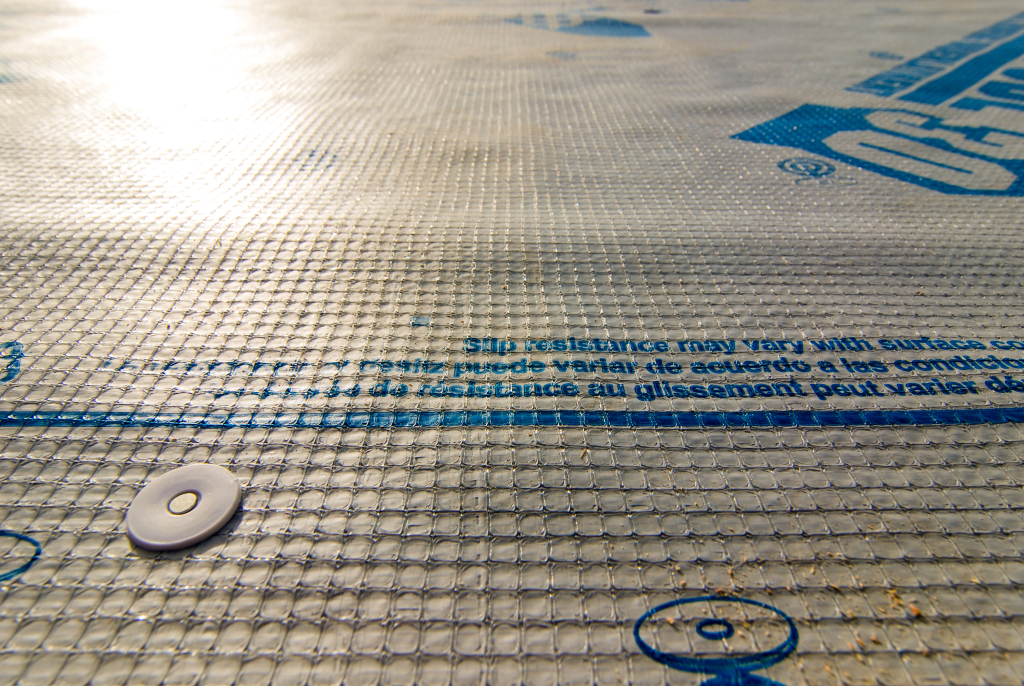 The shingles themselves are the Oakridge line from Owen Corning in Antique Silver.  The lighter color will work well with the overall material palette and help reflect unwanted heat gain during the summer months. The outside face of the eaves will be painted white to match the aluminum drip edge.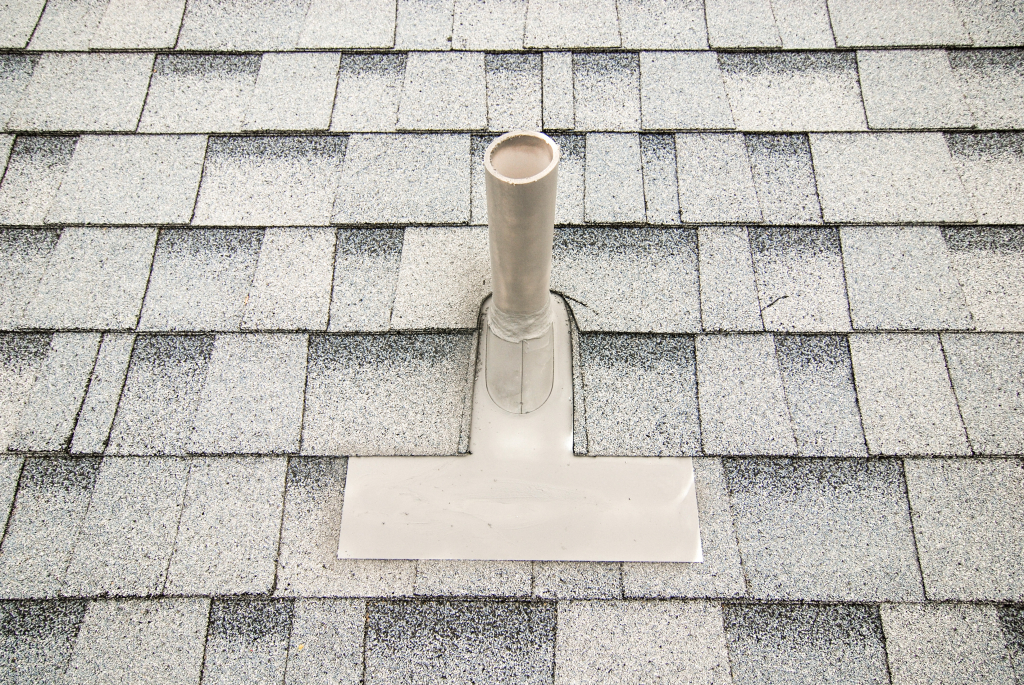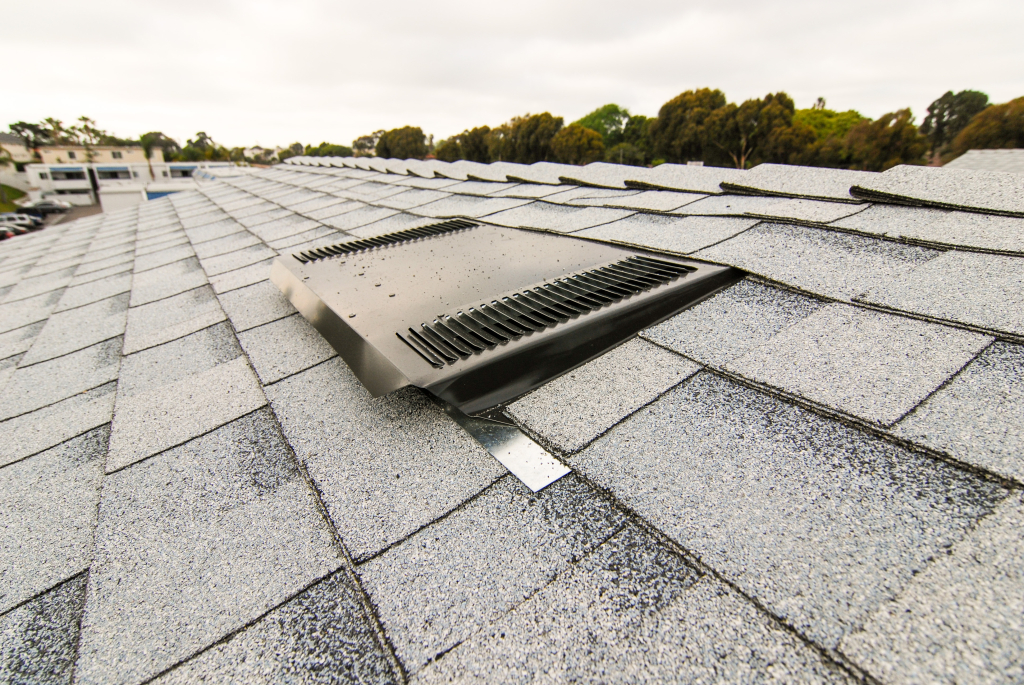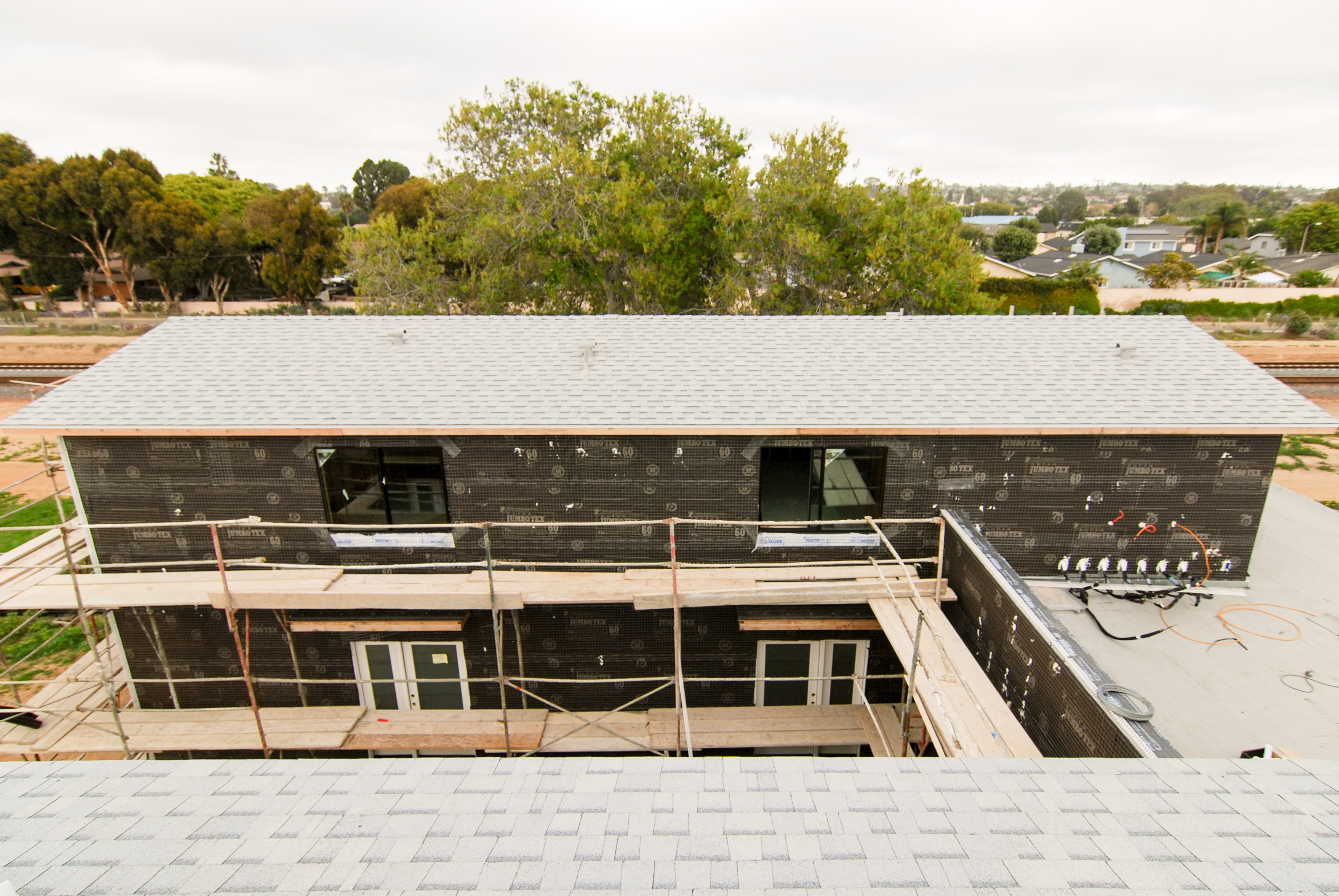 And there it is folks, a preview of the rooftop coming soon to a Google Earth near you. You can see the finish surface of the torch down at the bottom right of the above photos.  Also notable: the mechanical stub outs and the fact that the building wrap is well on its way to being completed. More on both those items coming soon.